February 1, 2023
/
/
Comments Off

on Another postage increase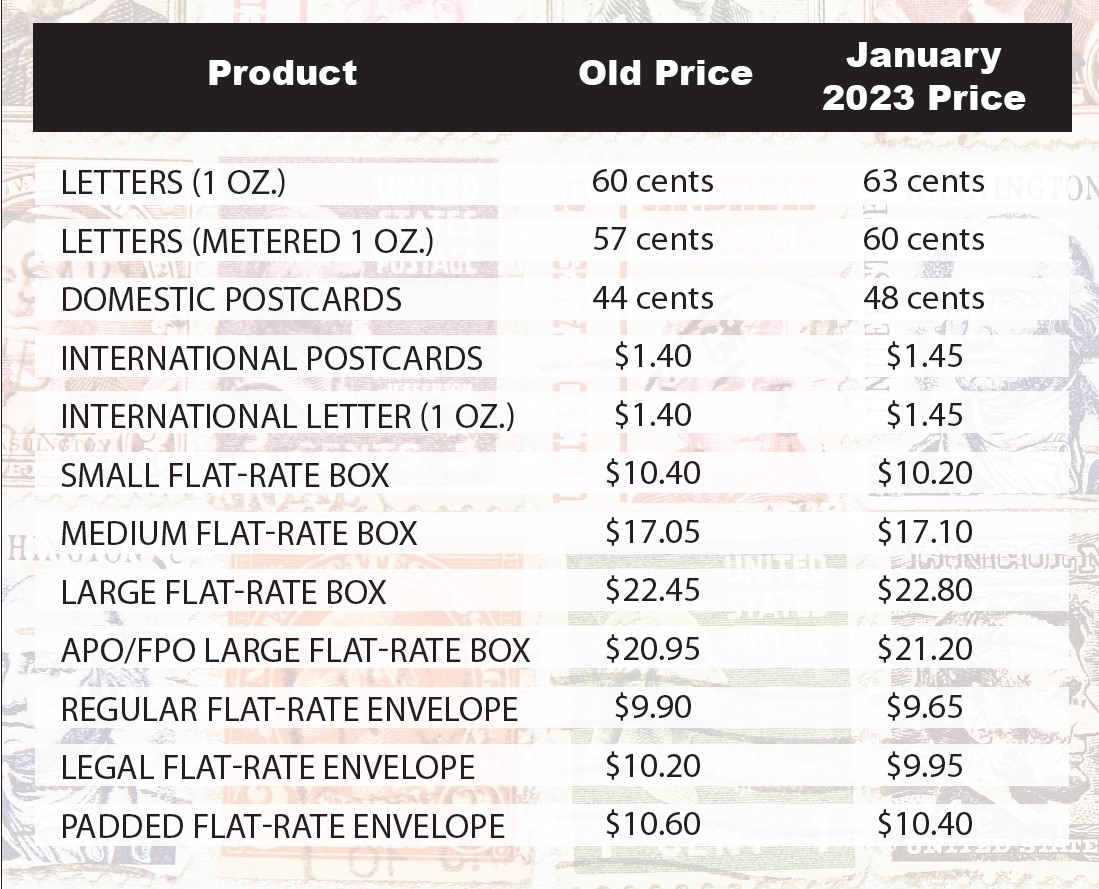 To compete with inflation and operating costs, the U.S. Postal Service (USPS) implemented a 4.2% increase on some postage rates effective January 22.
A first class, forever stamp went up 3 cents, from 60 cents to 63 cents. An international stamp is now $1.45, up from $1.40. Domestic postcard stamps were also raised from 44 cents to 48 cents. Certified mail, insurance for packages, post office box rentals and money orders also received price hikes.
In October 2022, priority flat-rate postage was raised for temporary holiday pricing. The January price hikes saw some additional priority package postage increases (medium flat-rate and large flat-rate boxes) but some actually were reduced (small flat-rate box and all the flat-rate envelopes).
There was no change to "additional ounce" stamps (24 cents) nor to Parcel Select Ground packages, which the USPS maintains is one of the most economical ways to ship domestic packages. For more information, visit usps.com.
Information provided by the U.S. Postal Service