April McCaffrey bringing neighbors together on the circle
October 1, 2019
/
/
Comments Off

on April McCaffrey bringing neighbors together on the circle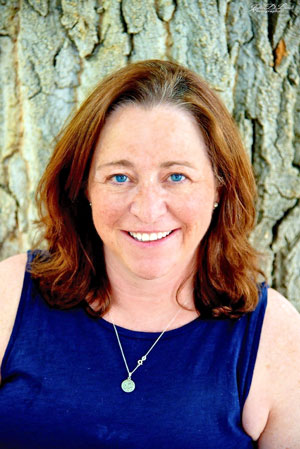 April McCaffrey, unofficial party planner for Cerney Circle.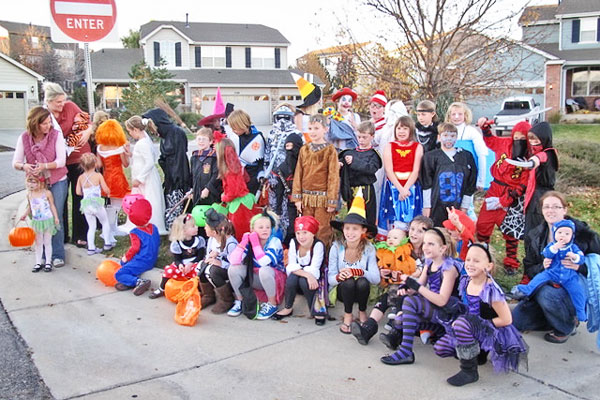 Dressed for the night children from Cerney Circle meet at the end of the cul-de-sac for a group photo before heading out for tricks or treats.


By Carin R. Kirkegaard; photos courtesy of April McCaffrey
Neighbors who call the houses home on Cerney Circle, located in the Kings Crossing subdivision of Castle Pines, gathered for a neighborhood block party Labor Day weekend. Longtime resident and unofficial party planner for the circle, April McCaffrey worked her magic pulling locals, both new and old, together for an afternoon of meeting new friends, connecting and reminiscing.
McCaffrey moved into the Castle Pines community in 2000. It wasn't until 2005, when the kids took their play from the backyard to the front, that she really started to connect her neighbors together.
Inclusivity is important to McCaffrey. She makes a point of reaching out to all her neighbors. "Everyone is always invited," said McCaffrey. With 58 houses on the circle the gatherings originally had around 20 families participating in the activities. "Inviting and having everyone together ensures that sense of community," she continued.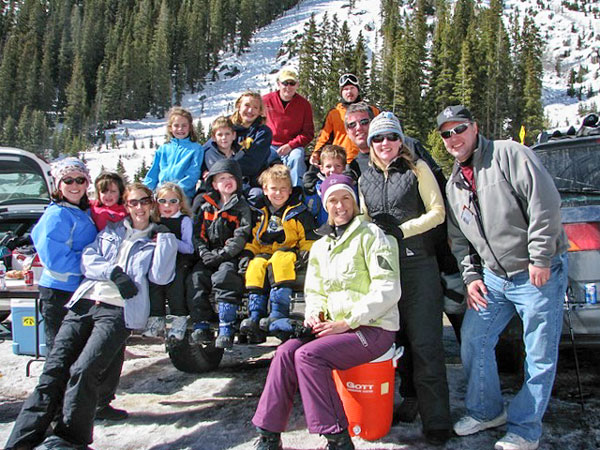 Cerney Circle neighbors gather for a photo at the foot of Arapahoe Basin. Each ski season the group reserves a spot at The Beach as a place for everyone to gather in between runs down the mountain.


The gatherings started with Flamingo Friday happy hours on the driveway while the kids rode bikes, but they grew. From pumpkin carving parties, trivia nights, ornament exchanges and tie-dye events, McCaffrey planned them all. Some of the outings away from Castle Pines included ski days at Arapahoe Basin and camping trips to Golden Gate Canyon State Park. McCaffrey said they would show up with 60 or more adults and kids. At times, their sheer numbers tended to take over the venue.
McCaffrey is thankful for remaining and raising her family in the same neighborhood for nearly a decade. She loves that neighbors turning onto the circle late at night see an open garage door and know who to call to remind to shut it.
Her longevity in the neighborhood may in part be due to her professed dislike for change. "When our neighbors move, I cry," McCaffrey said. "My kids have grown up together with the other kids on the block." Something McCaffrey didn't have growing up. Her family moved every two years.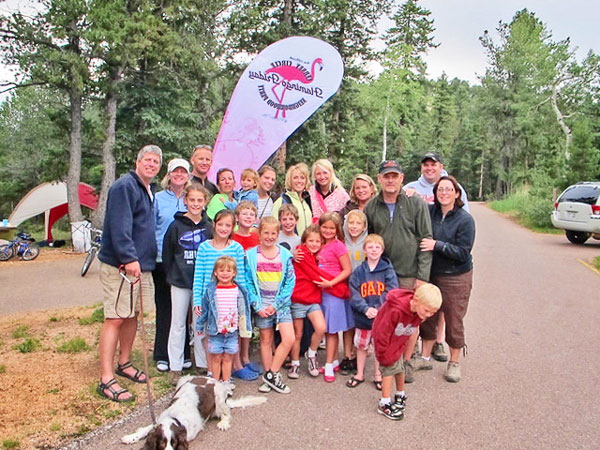 Neighbors from Cerney Circle in Castle Pines have a tradition to camp as a group at Golden Canyon State Park in Golden.

Now many of the Cerney Original Group, the "COG", what they call themselves with a smile, have kids who are leaving the nest. The circle has celebrated many moments and supported each other through many hard times. While they haven't had any yet, the group is looking forward to weddings and grandbabies.
While the Labor Day gathering was in part to get the "COG" together, McCaffery with her all-together spirit, invited new families on the circle, hoping to pass the torch and continue neighborhood traditions.