Around Colorado: Whittle the Wood Rendezvous
July 1, 2018
/
/
Comments Off

on Around Colorado: Whittle the Wood Rendezvous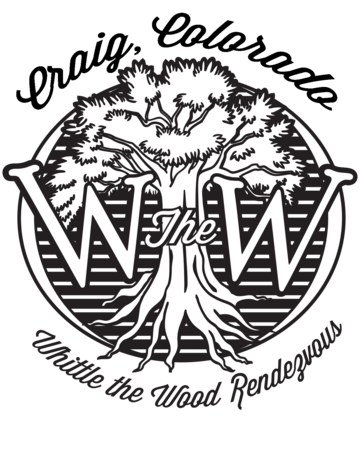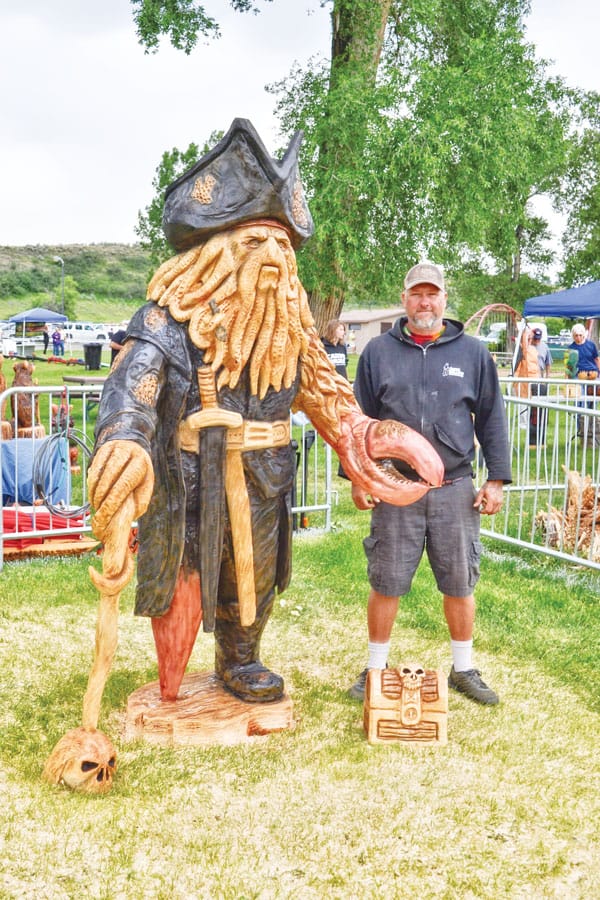 Article and photos by Patte Smith
Whittling a stick is one of my fondest memories growing up when my family went camping. My brother, sister and I would sit on a rock and "being very careful" would create a work of art – funny, our handiwork always turned into a pointed stick. Well folks, another way to whittle is on a hefty-sized log.
In Craig, Colorado an annual tradition since 1999 of log carving and the city's largest yearly event, the Whittle the Wood Rendezvous, features chainsaw artisans that shape a hunk of wood into unique, intricate and stunning masterpieces. The event began offhandedly when several trees in the Craig City Park became diseased and hazardous. The city decided to cut the trees but leave sizable stumps to be carved for the community and visitors to enjoy. Those stumps turned into one-of-a-kind art that still stand in the park today. That was the beginning of the annual four-day chainsaw carving event.
Over the years, Whittle the Wood became so popular that in 2012 it had to be relocated to Craig's Loudy-Simpson Park. Full of beautiful trees along the Yampa River, chainsaw carvers from several states gather for the friendly competition. On the opening day, a lottery is held where the carvers draw numbers in order to choose a very large log. The next day the carvers begin their sculptures that must be completed by Saturday afternoon.

"I have been chainsaw carving for 12 years," said Ken Braun from Montrose. "It was my hobby and passion to create wood sculptures. Ten years ago, after talking with my wife, I jumped in feet first and carving became my living."
"My lottery number was 8 so I wasn't one of the first to choose a log," stated Braun. "After I picked my log, I thought about what I might carve that night." It turned out to be one heck of an idea because Braun won the 2018 competition hands down with his carving "Davy Jones' Locker" winning first place, people's choice and carvers' choice awards.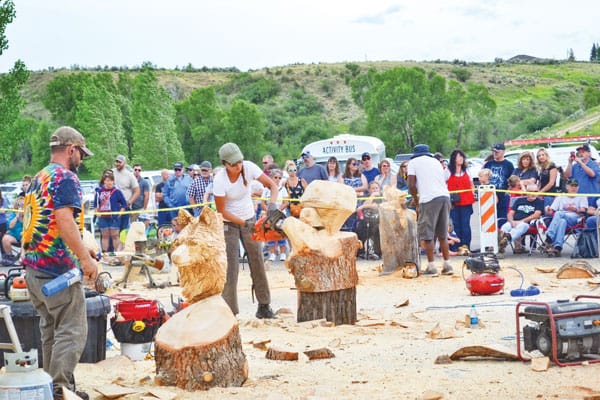 Justine Park from Boulder has only been carving for one year and this was her first competition. "If you told me last year that I would have a chainsaw in my hand and be on scaffolding carving a log, I would never have believed it. It is a bit scary." Her carving was a dedication to a 21-year-old friend of hers, Nathalie, who had passed away. Through her tears she explained, "It is a way of dealing with the grief."
A must see at the event is the "quick carve competition." All the carvers are allotted one hour to whittle what they want from a much smaller log. When the hour is over all of the pieces of art are auctioned off. Among this year's exquisite creations were a wolf, a bust of a Native American, a mama bear with her cub and a golden eagle. Wow did I want to bid on one of those!
On the last evening there is a great concert. This year it was "Big Head Todd and the Monsters." Some of the artisans had small sculptures for sale and there were arts and crafts vendors, a beer garden, food trucks, a 5K fun run, bands playing, a classic car show, a poker run, a cornhole tournament and Yampa River race.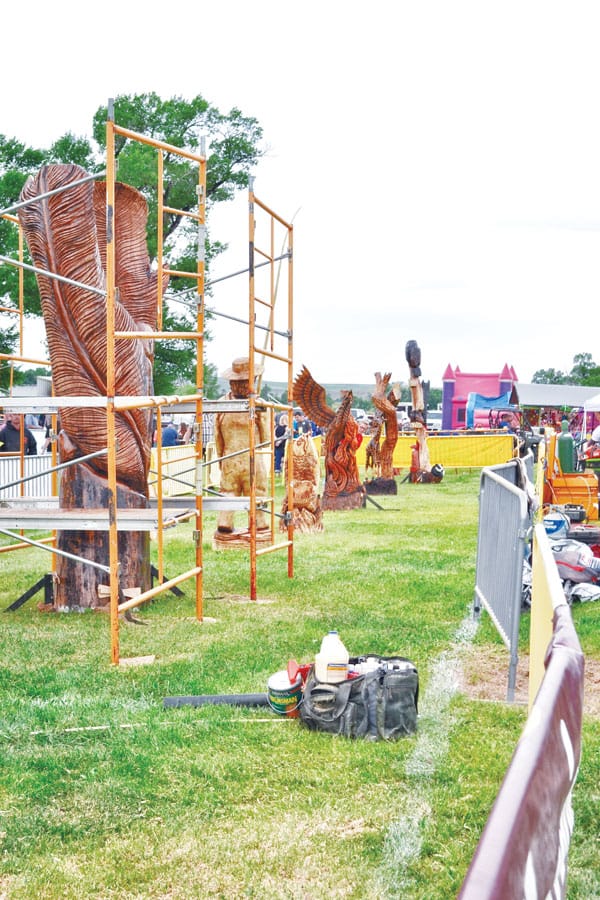 The chainsaw carvers raved about the Whittle the Wood Rendezvous. "This is an awesome competition and fun event," said Chad Stratton a carver from south Jordan, Utah. "The city of Craig and the event holders are incredibly accommodating. That is why many of us return year after year. This is where we get to be a kid again."
Each year many of the wood sculptures are placed around the town of Craig. Considering the event has been aking place for 19 years, that is a lot of beautiful art to peruse throughout the city.
If you want an amazing and relaxing weekend, head to Craig next year for their 20th Annual Whittle the Wood Rendezvous. This event has a small-town feel and the community is friendly and the venue is very pretty.
The amazing slideshow of the Father's Day weekend event in progress is available at http://photos.castlepinesconnection.com/slideshow/2018/whittle/index.html. For more information, visit www.whittlethewood.com.