Behind the Badge – Deputy and Coach Mark Adams
September 1, 2022
/
/
Comments Off

on Behind the Badge – Deputy and Coach Mark Adams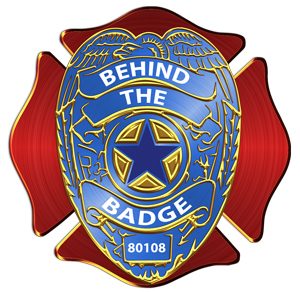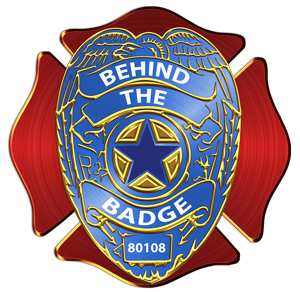 Mark Adams plays double duty at Rock Canyon High School. To most, he is Deputy Adams, School Resource Officer (SRO) from the Douglas County Sheriff's Office (DCSO). To the freshman football team, he's also Coach Adams.
Born and raised in Connecticut, Adams moved west to attend the University of Northern Colorado in Greeley after high school. He completed a bachelor's degree in kinesiology with an emphasis on sports and exercise science and a minor in coaching.
Adams moved to Douglas County in 1999. He's married and has two sons who are in high school and middle school, respectively. "Both of my sons play football and baseball, and they are the reason why I coach youth sports," Adams explained.
He coaches his boys' teams because it creates more family time. "I have found that with the crazy schedule of a law enforcement officer, coaching is a great way for me to spend more time with them," he said. Adams' wife is his rock and keeps him grounded.
Adams started thinking about law enforcement in 2006. "I was working for the Highlands Ranch Community Association and enjoyed every moment of it," he said. "I had this feeling inside that I wanted to do more and always felt that service to others was where I needed to be."
His brother already had a career in law enforcement and their conversations "sparked my interest because I wanted to help others," Adams explained. He applied to be a law enforcement officer and his second career began.
Throughout his 12-year career at Lakewood Police Department, Adams was a patrol officer, patrol crime scene investigator, detective in the Crimes Against Children Unit, lead advisor for the Law Enforcement Explorer Program, arrest control instructor, academy instructor and field training officer.
Three years ago, he made a lateral move to the DCSO and to Rock Canyon High School as the SRO. Currently, he is also an arrest control instructor for The International Police Mountain Bike Association, a nonprofit, educational organization that offers the most comprehensive training for public safety cyclists.
Adams joined the DCSO because he wanted to give back to the community where he lives and is raising his family. He enjoys "building positive relationships with the students of RCHS and bridging the gap between the students and law enforcement."
By Celeste McNeil; photo courtesy of Mark Adams