Boutique owner celebrates one-year anniversary
May 1, 2019
/
/
Comments Off

on Boutique owner celebrates one-year anniversary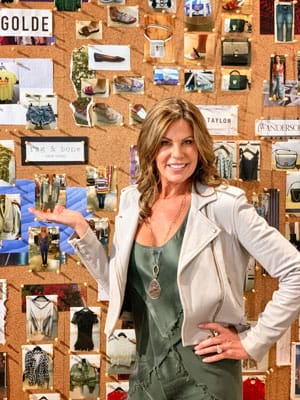 Melissa Rufenacht shows her style and sass at A Line Boutique's "inspiration wall" which features all the current styles for the season.
Article and photos by Terri Wiebold
Congratulations to Castle Pines resident and A Line Boutique co-owner Melissa Rufenacht for a successful first year of business in Castle Rock. A long-time customer turned owner, Rufenacht said she couldn't pass up the opportunity to bring A Line to the community. "It has been a dream come true," she said. "What I like most about working in my community is being able to connect with neighbors and friends supporting each other."
The mission at A Line is to provide an exceptional product and to make women feel invincible. Their manifesto explains the way they want to make clients feel. "You are beautiful, you are unique, and we're your biggest fan. Here, you are at home, in the comfort of good friends. Explore the world and imagine. Experience serious style with laid back love. Try on the new you, coax out the shy one, give her confidence, head-to-toe. Move from invisible to invincible."
Rufenacht's personal philosophy is to stay positive no matter what happens in life. "Bob Marley's song 'Three Little Birds' is my theme song … 'don't worry about a thing, 'cause every little thing is gonna be alright'."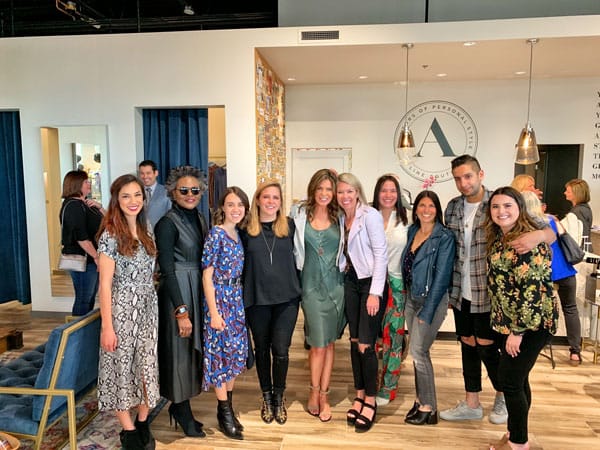 The team of stylists at A Line will help you build a wardrobe that you love, making smart investment choices in things you love and actually wear.
In addition to being a co-owner of A Line, Rufenacht maintains real estate investments, volunteers at her son's school when she can, and she works with the foundation committee at Castle Rock Adventist Hospital. "I don't necessarily have a retail background – unless you call loving clothes and shopping a background!"
When asked what staple of clothing she can't live without, Rufenacht said it would have to be her Golden Goose shoes (which she carries at A Line). " I wear them to Pure Barre, yoga, kids sporting events, with jeans, dresses, skirts, shorts … you name it. I live in them on a daily basis!"
A Line Boutique is located at 6360 Promenade Parkway in Castle Rock.
"We have the best stylists around, it's happy hour all day, and we are kid, pet and husband friendly – with treats for all of the above!"