BRE third graders are forever learning and performing
March 1, 2015
/
/
Comments Off

on BRE third graders are forever learning and performing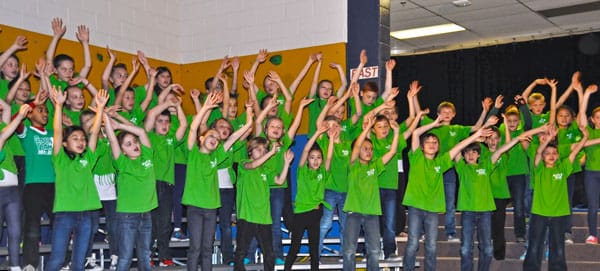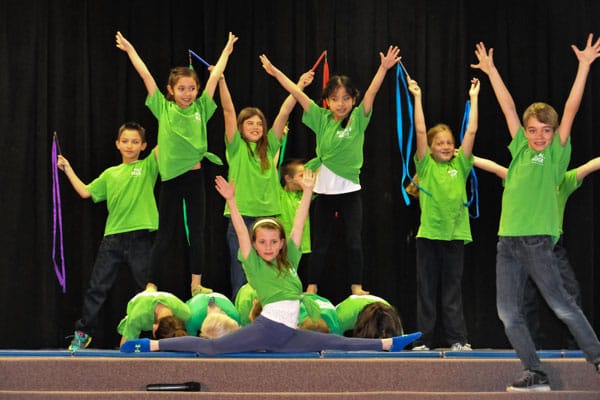 In late January, the four BRE third grade classes came together and performed for family, friends and the school during an exciting production of "Forever Learning."

Article and photos by Lynne Marsala Basche
Buffalo Ridge Elementary (BRE) students took to the stage in the 15th annual third grade show. Exuberant performances revolving around the theme of "Forever Learning" continued the school's meaningful tradition. Students sang and performed about how they will be lifelong learners as people of the 21st century.
The third grade show is considered a "specials" show because students showcase what they can do outside of traditional academics, and they create and practice their routines in music and P.E.

In music classes, students worked on singing, narrating and riser movements, while P.E. classes allowed kids to create routines using skills they had been working on all year. Truly, it was a collaborative effort.
Songs like "Education Rocks," "Forever Learning," and "Agents of Change" had the audience bouncing in their seats. "Having the kids get up in front of family and in front of the school to perform is such an important life skill to have, and this is one of their first experiences with that," said Catherine Denault, BRE's music teacher and the show's musical director.
"It was a lot of fun," said third grader Joe P. "I was very nervous at first, but it went very well and was a lot of fun." Denault echoes Joe's sentiments, "When I watch the kids perform, it makes all the hard work worth it! They can FEEL their hard work paying off with the excitement of the show, and I know it's something they'll always remember."
For all the students, it was an opportunity to have fun, perform in front of an audience and make memories. Way to go, Buffalo Ridge third graders!