BRE to implement Colorado's Safe Route to School Program
August 1, 2009
/
/
Comments Off

on BRE to implement Colorado's Safe Route to School Program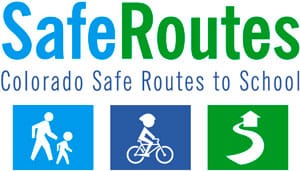 by Carin R. Kirkegaard
When Buffalo Ridge Elementary (BRE) returns to school August 10 it will be with fewer buses and more parents driving, walking and biking their
students to and from school.
According to BRE Principal, Ally Berggren, BRE will be a pilot school working along with the Douglas County School District (DCSD) to implement a Safe Route to School Program (SRTS) during the 2009-2010 school year.
In the District's weekly newsletter, the announcement was made that "DCSD is partnering with the County and Municipal governments as part of the state's Safe Routes to School program which funds the development of programs to encourage elementary students to walk or bike to school."
Colorado's SRTS is part of a national program that enables communities to improve safety and encourages more children to safely walk and bike to school. With an SRTS program, the vision is to reduce traffic congestion and improve health and the environment, a win-win situation on multiple levels.
DCSD's Assistant Risk Manager, Bennan Mendus, will be working with BRE parent volunteers to create a prototype of a Walking School Bus program as part of the SRTS program. A walking school bus can be as simple as a couple of families taking turns walking their children to school or a program with scheduled times and stops around a neighborhood. According to Mendus, the community surrounding BRE provides the perfect demographic to make a successful walking bus route.
In conjunction with the SRTS program, the DCSD has teamed up with the Douglas County Sheriff's Office to create a crossing guard-training program that will provide training at crosswalks. Parent volunteers, as well as DCSD staff, will be required to watch an online video detailing the duties of a crossing guard.
With more drivers, walkers and bikers, Berggren has stated that in addition to these programs, there will be more BRE staff manning drop-off and pick-up points. "This year we will have up to twelve staff at both drop-off and pick-up," said Berggren.
To learn more about the SRTS, visit www.dot.state.co.us/BikePed/SafeRoutesToSchool.htm. To learn more about the walking bus route visit www.walkingschoolbus.org.