Castle Pines developer does Breck right
September 1, 2017
/
/
Comments Off

on Castle Pines developer does Breck right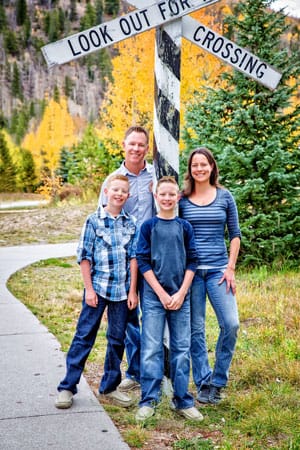 The Clark family: Twin boys Asher and Braxton with parents Adam and Sarah are residents of Buffalo Ridge Estates.

By Kathy Fallert; courtesy photos
Adam and Sarah Clark, residents of Buffalo Ridge Estates make a great team. Adam is a developer who builds houses, including their own home in Castle Pines. Sarah recently joined forces as the booking manager for the couple's custom rental home in Breckenridge. The house was just awarded third place by TripAdvisor in the "Top 10 High End Rentals in the World" category.
The Breckenridge home sleeps 14 and is about 4,000 square feet in size. It boasts an outdoor hot tub on the third level with spectacular views of the mountains. Adam works with architects and contractors to get the design he wants and he decorates the homes himself, choosing the finishes and the furniture. The Clarks are currently building four more rental units in Breckenridge and another five in Scottsdale, Arizona.
When asked how they chose the Breckenridge location, Sarah replied, "We look for well-sought out places. In Breckenridge there's not a lot of land left. The views from our house are amazing, and we provide great customer service as well as a house that's well-stocked. I don't want guests to have to run to the store for paper towels! I enjoy making people happy and educating them about Breck."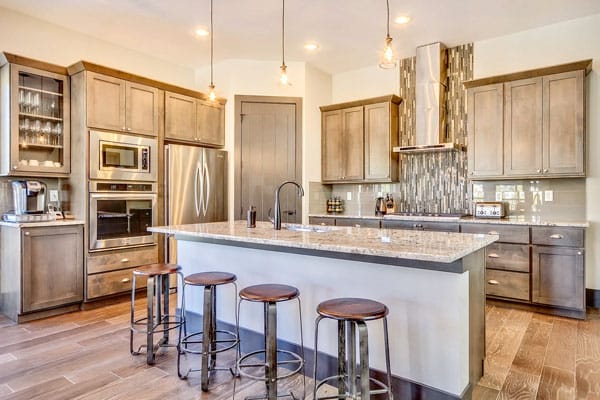 Developer Adam Clark built a winner in Breckenridge. The house was awarded third place for the world's top ten high end rentals by TripAdvisor this summer.
The Breckenridge house is quite popular and typically is booked out a year in advance. Adam commented, "The rental market is very competitive in Breckenridge, and to be noticed by TripAdvisor is such an honor. Never in our wildest dreams did we think our home would be considered for such an award."
To see the TripAdvisor award page, visit www.tripadvisor.com/TravelersChoice-VacationRentals-a_Mode.expanded. To find out more about the Clark's rentals, give Sarah a call at 303-981-7632 or email her at kenyonsm@hotmail.com.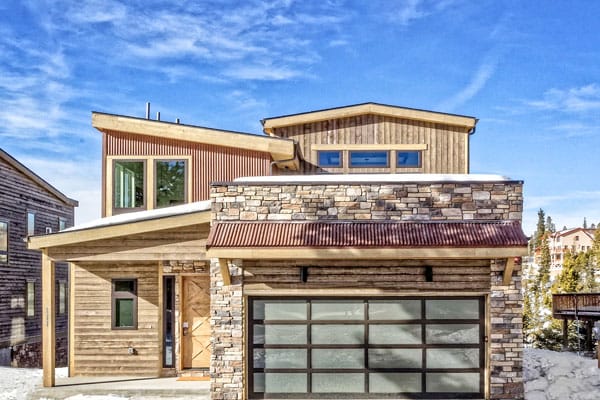 The winning home's exterior.