Castle Pines mayoral candidates meet and greet residents
November 1, 2017
/
/
Comments Off

on Castle Pines mayoral candidates meet and greet residents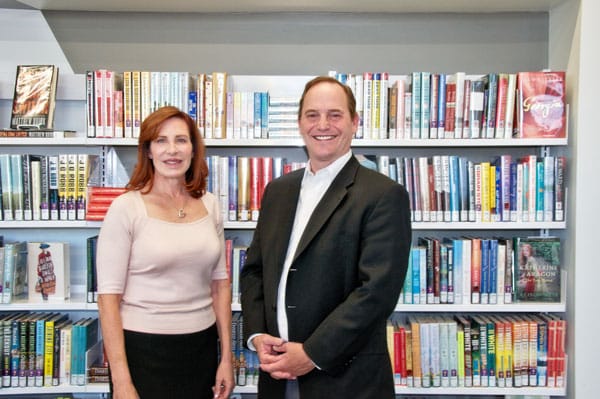 Mayor Pro Tem Tera Radloff and Councilman Geoff Blue.

Article and photo by Lynne Marsala Basche
On October 16, Castle Pines residents had the opportunity to meet the two mayoral candidates for the City, Tera Radloff and Geoff Blue. The meet and greet was held at Douglas County Libraries – Castle Pines, and candidates were excited to share their thoughts about upcoming developments, funding priorities, and the City's future. The event, which was put on by the Castle Pines Chamber of Commerce, gave voters the opportunity to meet the candidates in an informal setting, learn about their platforms and let the candidates know their thoughts on the vision for Castle Pines.
Visit www.castlepinesgov.com/election-information for election information.