Castle Pines North doubles in size
December 1, 2009
/
/
Comments Off

on Castle Pines North doubles in size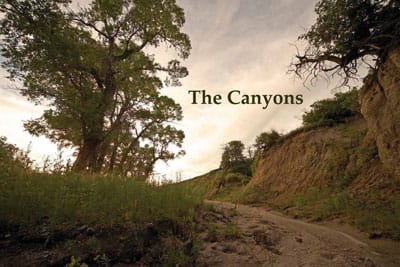 by Terri Wiebold

Castle Pines North doubles in size; Council votes to annex
More than 300 residents and neighbors attended the City of Castle Pines North (CPN) public hearing in October at the DCS Montessori School in CPN. After nearly six hours of presentations from city staff, the developer, and public comment, City Council voted unanimously to approve the annexation of The Canyons property into the city, more than doubling its size.
Following a brief introduction from Mayor Maureen Shul and City Attorney Linda Michow, City Community Development Planning & Zoning Director Samuel Bishop presented his staff report to Council, recommending approval of the three annexation agreements. Bishop's analysis stated that the planned development "Meets the criteria of the Zoning Ordinance, intent of CPN Comprehensive Plan and generally meets the technical criteria required by the City of Castle Pines." Bishop also recommended Council make the approval with a few conditions listed in the report.
The staff report included an overview and history of the project, specifics on land use, financial impacts, terms of the development agreement and information specific to property rights (vesting) moving forward. It also included a side-by-side comparison between The Canyons and the existing City of Castle Pines North.
Representatives from The Canyons also made several presentations, outlining their overall vision of the community, the land plan, the commercial component (a.k.a. Marketplace), water, transportation, community outreach, and standards for the zoning application moving forward.
More than thirty members of the public addressed the Council during the public comment session of the meeting, including representatives from neighboring HOAs, the Centennial Airport Authority, the Town of Castle Rock, Douglas County Board of County Commissioners, the Douglas County School District, the Castle Pines Chamber of Commerce, the Castle Pines Economic Council, and a handful of residents in Castle Pines North.
While public comment was roughly split between those in favor of the annexation and those opposed, Council agreed to take public comment into consideration and to try to work to get some of the outstanding concerns resolved as they move forward in the process.
How and when The Canyons proceed from here will be determined by The Canyons representatives, and perhaps market conditions.
To view all the presentations from the public hearing, go to www.castlepinesconnection.com and read the story posted 10/22/09 in the "News" section of the home page.