Castle Pines North southpaw pays it forward
December 1, 2009
/
/
Comments Off

on Castle Pines North southpaw pays it forward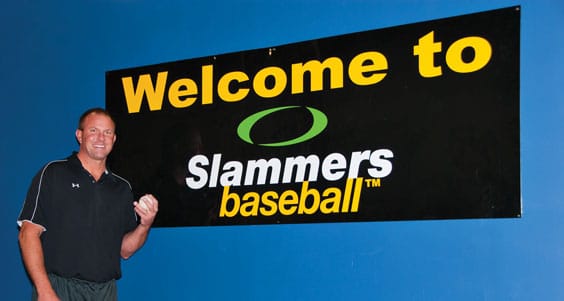 by Tracy Dudley

Brian Givens and his family have lived in Castle Pines North for more than 12 years. However, Givens is not your average CPN resident; he spent 15 years playing professional baseball. Although he grew up in Colorado, Givens was drafted by the New York Mets in 1984, then moved on to pitch for the Milwaukee Brewers and ultimately pitched in the Japanese Major League World Series for the Seibu Lions in 1997.
The love of the game is in Givens' blood. When his career was cut short due to injuries, he became a professional pitching, hitting, and conditioning coach. Many of the kids Givens has coached during the last 20 years have moved on to play Division 1 college baseball and professional baseball. He loves working with kids, and he loves using his knowledge, experience and talent to grow the sport of baseball.
Late this past summer, he started working with Slammers Baseball in Lakewood. According to Givens, Slammers is the most well-known and respected baseball facility in Colorado.
"With regard to the sport of baseball, the level of experience, knowledge, and professionalism at Slammers is unmatchable," said Givens. "I love working with all of those guys."
There are a large number of kids who play baseball in the south part of town, and Givens came up with the idea of expanding the Slammers name and expert services. With the recent opening of Sports Complex at Inverness by another local CPN resident, Givens introduced Slammers management to the idea of housing its south location at Inverness. Management was immediately on board.
"A lot of our players repeatedly drive from the south part of town all the way up to the Lakewood facility. They have been telling us for years that we need to expand down here," said Mark Holzemer, president of Slammers.
Slammers at Inverness held its open house grand opening in November. The facility features five batting tunnels and offers youth league teams, drop-in hitting and pitching, team practices, as well as many of the other baseball services the talented Slammers crew has been offering for many years in Lakewood.
"I am really excited to get this south branch going; there are a lot of baseball players in the surrounding counties down here. I can't wait to start working with all the kids in this part of town."