Castle Pines Running celebrates another year
February 1, 2021
/
/
Comments Off

on Castle Pines Running celebrates another year
By Carin R. Kirkegaard; Photos courtesy of Castle Pines Running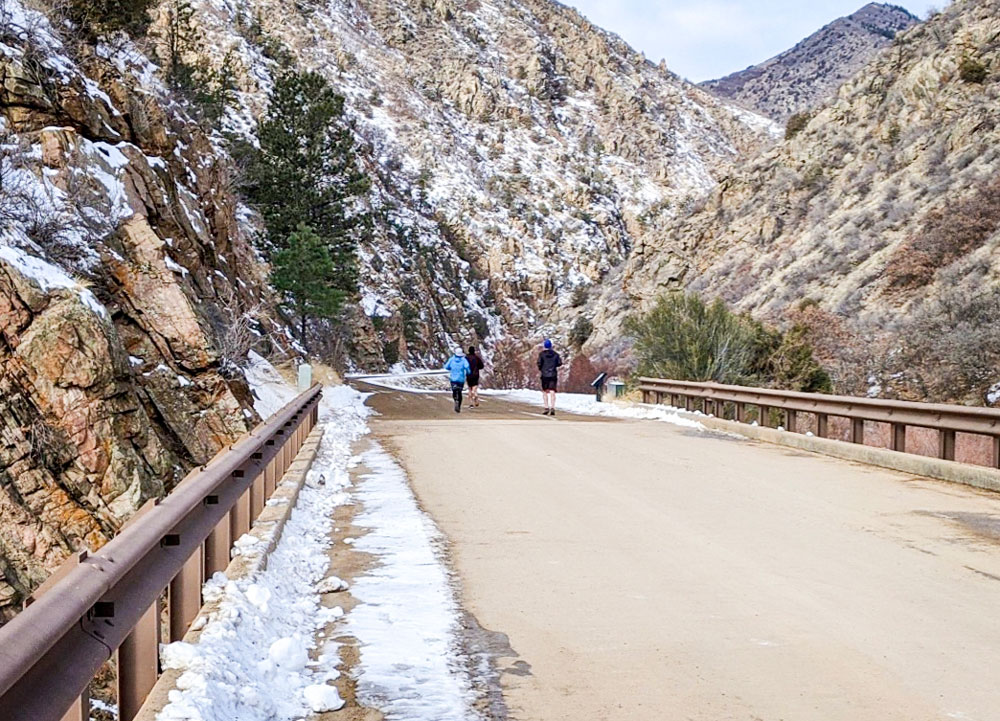 Castle Pines Running club recently headed up Waterton Canyon for the group's sixth annual New Year's Day run. The group that braved the crisp wintery morning was rewarded with quintessential Colorado views as they trekked up the canyon for a round-trip run.
Rob Harris, one of the group's organizers, said "I think that our run group provides a welcoming, fun environment for runners of all abilities. We share in a collective love of running, and having a group of runners to meet up with helps to motivate you on the days when you need extra encouragement, or just a friend to talk with."
The group heads out for evening runs on Wednesdays. They gather at Berg Haus, located in the King Soopers shopping center in Castle Pines at 5:30 p.m. for a shorter mileage run through the community. On the weekends, they plan a longer destination run at one of the many local trails.
"We are blessed to live in an area with such an amazing selection of trails and roads to run on," Harris continued.
To learn more about Castle Pines Running and for the most up-to-date information regarding local group runs, follow them on Facebook@castlepinesrunning.