Claire Preen the culinary queen
January 1, 2015
/
/
Comments Off

on Claire Preen the culinary queen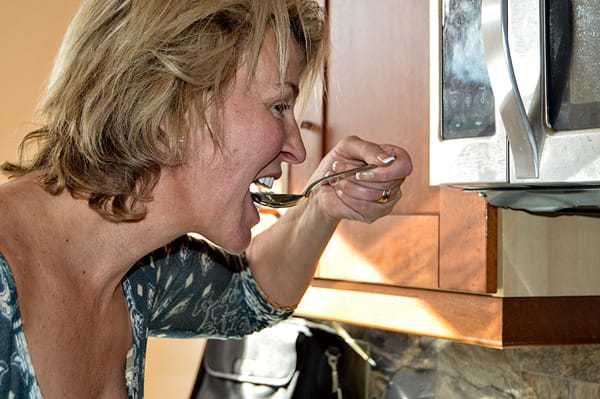 Claire Preen, a chocolatier and recipe book author moved from Australia to call Castle Pines her home. Preen's new book "Diva's Guide to Dinner Parties," which includes complete dinner party plans and 67 recipes, was just published.

Article and photo by Maria Pangalos, RCHS intern writer
"What inspires me the most is the end result and getting to eat it, because I'm a fat pig," said Claire Preen, Castle Pines chocolatier and author, while laughing.
"I just love cooking, I love it. I'm not creative in any other aspect of my life, but I think I like playing with flavors and trying to do different things. The pleasure is on the tongue and in the stomach and that is so much easier to define than looking at a painting or listening to music," Preen said.
Preen grew up in England and later lived in Australia and Asia. Having traveled all over the world with her family and friends while experiencing different culinary cultures, she has settled down in Castle Pines.

"I started to enjoy cooking at a very young age. I became especially interested in chocolate. Living in England, my dad used to take me around Europe and teach me the difference between the good and the not-so-good chocolate," Preen said. Preen has been all over the world for culinary reasons, the most recent being a culinary school in the South of France.

Even though Preen learned many new and valuable things at culinary school, she said, "I probably learned the most from my parents, who were both very much into cooking. They weren't professionals, but they enjoyed cooking. Two out of my three brothers are very passionate about cooking as well and one is also a chocolatier."
Claire turned her dreams into a reality. She owned a total of three cafes and candy shops in Sydney, Australia, and her biggest and most recent success is the release of her latest book, "Diva's Guide to Dinner Parties." The book is her second culinary related book; her first book, titled "50 Shades of Chocolate," was published while Preen owned the company 50 Shades of Chocolate. "I don't think I'll ever stop cooking; it's something that will stay with me for my lifetime."
Preen's books are available at www.amazon.com and in bookstores.