County to host economic development forum
March 1, 2011
/
/
Comments Off

on County to host economic development forum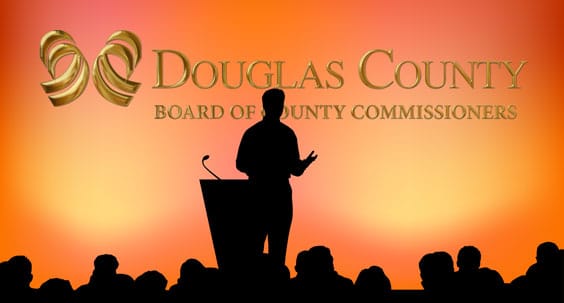 County to host Economic Development Forum April 5


Commissioners seek public input for Countywide Economic Development Plan.
Douglas County, Colo… A collaborative, countywide Economic Development Plan is the ultimate goal of the Douglas County Economic Development Forum, hosted by the Douglas County Commissioners on Tuesday, April 5, from 7:30 – 11:00 a.m., at The Wildlife Experience in Parker. Please visit www.douglas.co.us/economicdevelopmentforum for the Forum agenda, links to an important online survey, as well as additional information about doing business in Douglas County.
"Since late last year Economic Development leaders countywide have been discussing the feasibility of The Forum while the Commissioners were simultaneously soliciting input from a representative sample of the entire business community about the business climate here and how best to improve upon it, " said County Commissioner Jill Repella, Chair of the Board of County Commissioners. The Forum will include the presentation of the countywide Business Owner and Manager survey results by Dr. David Hill, of Hill Research Consultants, who will also provide an analysis of the findings relative to the Denver Metro region, the state of Colorado and the Nation.
The central focus of the Forum will be the facilitation of dialog and information exchange among a diverse group of stakeholders in Douglas County whose input will contribute to the countywide Economic Development plan. Stakeholders welcome to attend the Forum include: current and prospective business/industry owners and entrepreneurs; site selection and development professionals; financial institution executives; planning, engineering, and legal professionals involved in economic development initiatives; local officials, elected and appointed; public and private sector economic development professionals and practitioners; local economic development agencies; local Chambers and Economic Development Council executives and prospective businesses; as well as the citizens of Douglas County, all of whom have a vested interest in the economic vitality of the County.
Douglas County Government's Goals, formalized by the Commissioners in 2009 are: Economic Foundations, Personal and Public Safety, Multi-modal Transportation, Natural Resources and Community Services. The Commissioners consider these interdependent Goals to be the basic, sustainable foundations required for a high quality of life. For additional information on the County's Goals, please review the County Commissioners Policy Manual located at www.douglas.co.us/commissioners
To learn more about the business climate in Douglas County please visit www.douglas.co.us/business