CPN Master Association's 2005 Holiday Carriage Rides
February 1, 2006
/
/
Comments Off

on CPN Master Association's 2005 Holiday Carriage Rides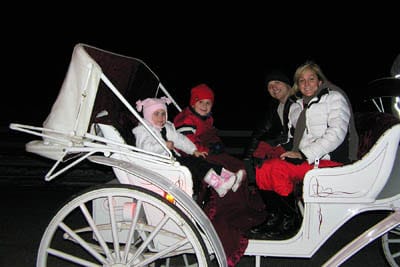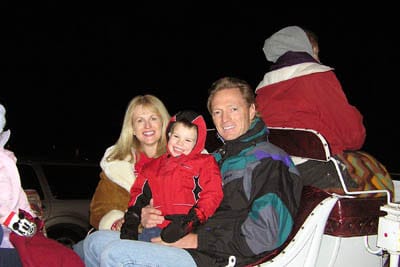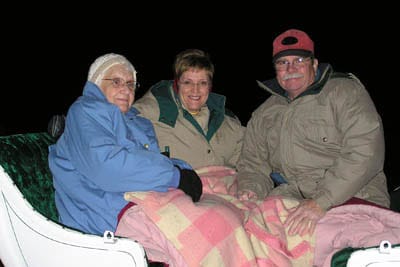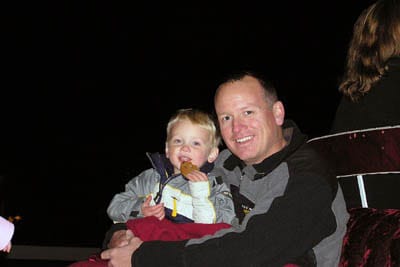 The second annual Holiday Carriage Rides, brought to you by the Castle Pines North Master Association, sold out in just three days!
"The event was such a hit last year that we added additional nights and rides this year", said Carla Kenny, Social Events Planner for the CPN Master Association. "With temperatures hitting the single digits, two nights had to be postponed. Even so, residents were still excited to partake in this new CPN tradition!"
Many residents enjoyed a leisurely ride through the beautifully lit streets of HOA-1, courtesy of Blue Moon Carriages. Afterwards, riders warmed up with hot cocoa, cookies, pretzels and wine at the HOA-1 clubhouse. The Rock Canyon High School and Solid Life Christian Center choirs provided holiday songs. Special thanks to HOA-1 for allowing us to ride through the neighborhood and sharing the clubhouse.
The Holiday Carriage Rides are just one of several events presented by the Master Association each year. All of these events are funded by a small portion of annual Master Association dues (less than $6 per year, per home), and are enhanced by contributions from local businesses. The Master Association would like to thank the following sponsors for making this such a magnificent event:
Main Event Sponsors: Castle Rock Bank, Derek Kliner, Re/Max Alliance, Solid Life Christian Center, Don Bobeda, Prudential Preferred Real Estate
Hot Cocoa Sponsor: Roseann Brock, Tom Brock and Kim Hoffman, Prudential Preferred Real Estate
Cookie Sponsor: Castle Pines North Safeway, Little Italy Pizzeria
Wine Sponsor: Castle Pines North Wine & Spirits
Carriage Ride Ticket Sales: BB's Coffee House
Blue Moon Carriages offers rides in downtown Denver. For more information, contact Greg at Blue Moon Carriages at 303-841-0780 or 303-489-7299. Photos taken during the rides, captured by Kim Hoffman & Roseann Brock, are available at the Prudential Preferred Real Estate Office. To view the holiday carriage ride photo album visit www.cpnhoa.org.