CPN Residents to Represent Colorado at Republican National Convention
August 1, 2008
/
/
Comments Off

on CPN Residents to Represent Colorado at Republican National Convention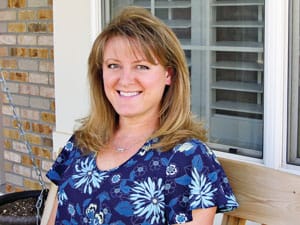 CPN residents Keri Brehm (top) and Crista Huff (below) will represent Colorado's Republican Party at the Republican National Convention in September. (photo by Lisa Crockett and courtesy of Keri Brehm)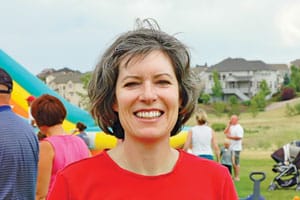 by Lisa Crockett
When the GOP convenes in September to nominate a candidate for President of the United States, Castle Pines North (CPN) will be well represented.
Two CPN residents are off to Minnesota to participate in the Republican National Convention and to celebrate with fellow party members.
Crista Huff, who serves as the District 6 Captain for the Colorado Republican Party, and Keri Brehm, who serves as Huff's Assistant District Captain, were selected by fellow party members to represent Colorado at the national convention during Colorado's state convention, which was held in May.
Brehm and Huff were selected to represent Douglas County by fellow precinct members at the state convention, and then worked to be chosen by their fellow party members – only 22 representatives and 22 alternates from Colorado were chosen from a pool of more than 380 candidates.
"Several of my local friends and I, including Keri Brehm, Kendal Unruh from Charter Oaks, and Charcie Russell and Susan Malone from Castle Pines Village each campaigned and won a delegate or alternate position," said Huff. "They are all elected precinct people from districts five and six, and we worked together to strategize how to accomplish our goal."
Brehm, a resident of Briar Cliff is a life-long
Republican who counts Ronald Reagan and Abraham Lincoln as her favorite presidents. She got involved with the local party during the 2002 election when she helped a neighbor organize a precinct caucus.
"Even though my life is busier now, I've been increasingly more active because I care so much about our country," said Brehm. "No other nation has as much freedom and prosperity as the United States, and we need to protect that."
Huff, a Hidden Pointe resident, came to the party as an adult, when she came to believe its core values alligned with hers. "I believe in personal responsibility above all else, in stark contrast to the 'government as nanny' political approach," said Huff.
Both women, who are busy with families, careers, volunteer work and their duties in the local party, are looking forward to the mixture of business and pleasure that the convention offers.
"Our state Chairman will cast our collective Colorado vote for John McCain from the floor of the convention in Minnesota, and our official duties will be done. Then we are free to enjoy the festivities of the convention and being part of history," said Brehm.
Huff publishes a bi-weekly newsletter for local Republican voters. Republicans interested in subscribing can contact Huff at 303-683-0783.