DC Commissioners and Sheriff David Weaver Approve Stage 1 Fire Restrictions
March 1, 2009
/
/
Comments Off

on DC Commissioners and Sheriff David Weaver Approve Stage 1 Fire Restrictions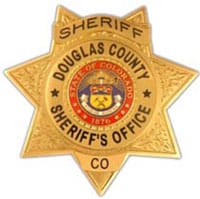 DOUGLAS COUNTY SHERIFF'S OFFICE MEDIA RELEASE
4000 Justice Way Castle Rock, CO 80109
CONTACT #1: Fran Santagata, Douglas
County Emergency Management
Director, 303-660-7589
CONTACT #2: Public Information Officer,
Cocha Heyden, 303-660-7586.
RELEASE DATE: 03/24/09 RELEASE TIME: 4:00 pm CASE NUMBER:

WHAT: Douglas County Commissioners and Sheriff David Weaver Approve Stage 1 Fire Restrictions
NARRATIVE: DOUGLAS COUNTY, CO – On March 24, 2009, the Douglas County Board of Commissioners Reinstated Ordinance No. O-003-001, an ordinance restricting open fires and open burning in the unincorporated areas of Douglas County.
Effective immediately, Stage 1 fire restrictions shall be in place until further Executive Order of the Sheriff or formal action by the Board of County Commissioners.

Prohibited Activities:
Open burning of any kind.
Use and sale of fireworks.

Allowable Activities:
Fires within liquid-fueled or gas-fueled grills/stoves, fireplaces within buildings, and fires within wood burning stoves.
Professional fireworks displays permitted according to section 12-28-103 of the C.R.S.
Open fires by fire districts/departments in official fire suppression duties.
Tiki torches, small recreational fires at developed picnic or campground sites contained in permanent fire pits or fire grates with flame lengths not in excess of four feet and which are supervised by a responsible person at least 21 years of age.
Violation of these fire restrictions is a Class-2 Petty Offense, punishable by up to a $600.00 fine and a $10.00 surcharge.
We must all recognize that high wildfire danger does still pose a threat. As a result of the extreme lack of moisture (this is the driest winter in Colorado history) we must take extra precautions to eliminate human caused fires. We have seen an increase in brush fires set by juveniles over the last two months so we are asking parents to assist us by communicating this danger to their children. We remind everyone to use caution starting and extinguishing allowable campfires, disposing of lighted materials such as cigarettes, and other activities that involve the use of fire or sparks.
Additional information on fire restriction stages can be located at the Douglas County Emergency Management website:
www.dcsheriff.net/emergencymanagement/Fire_Restrictions.html