Douglas County contracts "Next Gen" super air tanker
July 1, 2017
/
/
Comments Off

on Douglas County contracts "Next Gen" super air tanker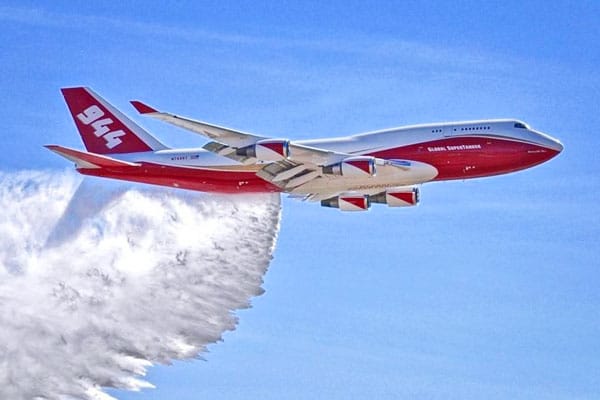 The SuperTanker can release retardant, water, gel or foam or a mixture to fight wildland fires.
Information and photos provided by Douglas County and Global SuperTanker
In May, Douglas County was in the news as the county's Emergency Management Office announced its "call-when-needed" contract with Global SuperTanker and its converted Boeing 747-400, the world's largest firefighting aircraft. Douglas County is the first in the U.S. to contract with the Colorado Springs-based company to fight wildfires with the so-called "Next Gen" super air tanker.
With the ongoing dry conditions in the county and limited air resources in the region for wildland fire suppression, Douglas County Director of Emergency Management, Tim Johnson, pursued a contract with the company and it was approved by the Board of County Commissioners in May.
This contract is one of four others in place for air support in Douglas County: Rampart Helicopter Service, Trans Aero, Ltd., HeliQwest, and 10 Tanker Air Carrier, all on a "call when needed" basis for fighting wildland fires.
Douglas County Commissioner and Board Chair Roger Partridge noted that "having the contract in place before wildfire suppression support is needed enables an expedited response should this type of equipment be needed. This air support builds on Douglas County's ability to execute on our 'hard, heavy fast' response to wildfires."
Funds are not spent for the 'call-when-needed' contract unless the air support is called into service by Douglas County.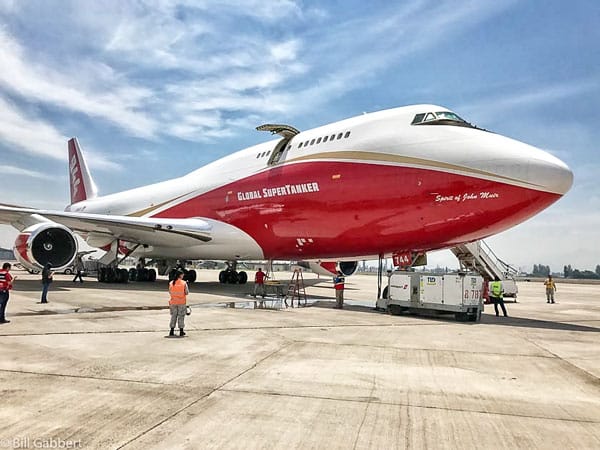 The Boeing 747-400 SuperTanker has the moniker The Spirit of John Muir, honoring the environmentalist and preservationist of the wilderness in the U.S.
The aerial tanker is a converted Boeing 747-400 and can carry almost 20,000 gallons of retardant, water, gel or foam for up to 4,000 miles. It can fly at 600 miles per hour and is capable of up to eight segmented drops. At this time there is no other aerial tanker with these capabilities. Global SuperTanker noted "that with significant performance margins and excellent low speed maneuvering characteristics, the aircraft is capable of flight profiles unavailable to any other tanker aircraft."
For more information about the company and the Boeing 747-400 SuperTanker, visit www.globalsupertanker.com.