Douglas County Household Chemical Roundups
August 1, 2012
/
/
Comments Off

on Douglas County Household Chemical Roundups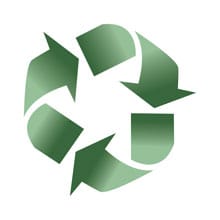 Douglas County Household Chemical Roundups
Saturday, August 11, 2012
Shea Stadium, 3270 Redstone Park Circle, Highlands Ranch
Saturday, September 15, 2012
Castle Rock Utilities, 175 Kellogg Court, Castle Rock
9:00 a.m. – 3:00 p.m.
Open to all residents of Douglas County
We will accept:
House, garden, and pool chemicals • Paint and paint products • Automotive fluids • Fuels • Propane tanks (1-20 lbs.) • Vehicle and household batteries • Items containing mercury • Ammunition Aerosols • Fluorescent light bulbs, CFLs • Passenger vehicle and pickup truck tires (remove from rim)
We will NOT accept:
Business and commercial waste • Radioactive waste • Electronic Waste • Explosive waste • Smoke Detectors • Waste containing asbestos • Tractor tires • Scrap Metal
A payment of $25 is requested to help offset the high cost of hazardous waste disposal. (If you would like to volunteer at an event and dispose of your waste for free, please call 720-200-1592)
Latex Paint Waste Disposal and Reduction Tips
Cans of water-based paint can be disposed of in regular household garbage IF they are completely dried out.
Mixing the paint with kitty litter, dirt, or concrete-mix will help speed the drying process.
Buy only what you need by carefully estimating the square footage of the surfaces to be painted. One gallon of paint will cover about 350 square feet.
Ask your local paint store if they provide small (1-2 ounce) samples for color testing before investing in gallons of paint.
Give any leftover paint to a neighbor in need.
ITEMS IN VEHICLE MUST BE SECURED, EVENT SPONSORS NOT RESPONSIBLE FOR SPILLS INSIDE VEHICLES .
For more information, call 720-200-1592 or visit www.tchd.org/householdchemical.htm.