Douglas County Libraries presents Page to Stage: "Alice in Wonderland"
May 1, 2017
/
/
Comments Off

on Douglas County Libraries presents Page to Stage: "Alice in Wonderland"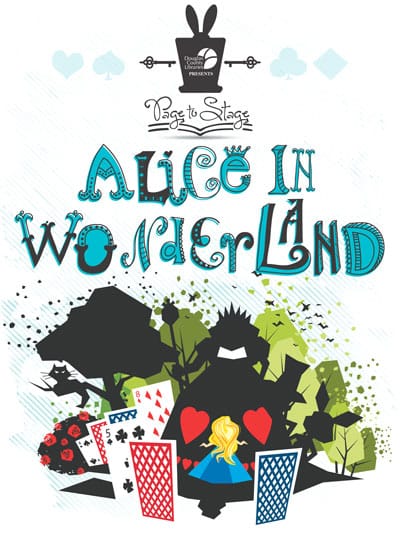 Information provided by Douglas County Libraries
Douglas County Libraries (DCL) presents an adventurous start to its Summer Reading Program with another season of Page to Stage children's theater. This year's entertaining production, presented in partnership with Front Range Theatre Company in Castle Rock, is an originally written adaptation of "Alice in Wonderland."
The traveling production of "Alice in Wonderland" brings free theater experiences to children in elementary schools throughout Douglas County, as well as to DCL. It is a playful way to get children excited about reading and the arts, and to kick off the DCL Summer Reading Program, which encourages kids to keep reading all summer long.
Free May performances of "Alice in Wonderland" are open to the public at these DCL locations:
Monday, May 8, 6:30 p.m., Lone Tree Library
Tuesday, May 9, 6:30 p.m., Highlands Ranch, James H. LaRue Library
Wednesday, May 17, 6:30 p.m., Castle Pines Library
For more information, call 303-791-7323 or visit www.dcl.org.