Driving Delays at New Ridgegate Bridge to Continue
April 1, 2008
/
/
Comments Off

on Driving Delays at New Ridgegate Bridge to Continue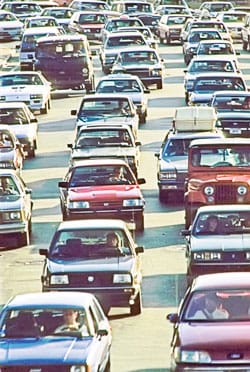 by Lisa Crockett
Drivers on the I-25 corridor between Castle Pines North (CPN) and Lincoln Avenue can expect continued slow-downs as construction on the Ridgegate interchange continues.
"It appears now that the west side bridge will be completed in April and we will switch the detour to the other side of the road. Following that, the estimate is that the east bridge will be complete in November," said John Cotton, engineer for City of Lone Tree Public Works. "When that is complete, we will put I-25 back in its original alignment."
Construction on the project began last summer, bringing with it a lower construction speed limit and additional congestion. Following construction on the bridge, crews will make ramp connections and place lighting.
The Ridgegate interchange is designed to relieve traffic congestion at the heavily-traveled Lincoln exit. Final completion on the project is estimated to be sometime in early spring 2009.