Family finds joy in supporting the theater and the arts
September 1, 2017
/
/
Comments Off

on Family finds joy in supporting the theater and the arts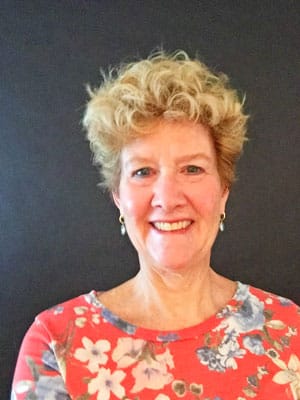 Linda Treibitz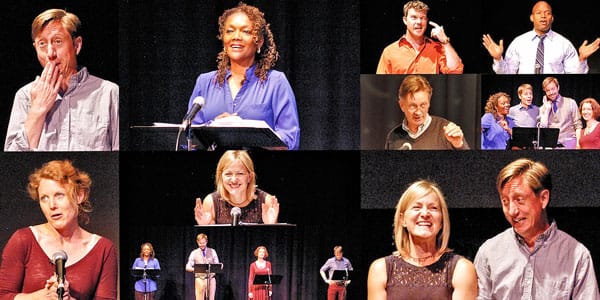 Some of the best local and national talent present short stories during "Stories on Stage".
By Nancy Koontz; photos courtesy of Linda Treibitz
Linda Treibitz and her husband Alan, residents of Castle Pines Village, say one of their key passions in life is enjoying and supporting the theater and the arts. Their enthusiasm has led the couple to support a variety of organizations, especially the arts.
Linda, who is a retired senior manager in the insurance accounting software industry, has a bachelor's degree in music and a master's degree in accounting. Using both her passion and education, Linda is currently on the board of directors of Stories on Stage (she recently stepped down as the board president), which is an award-winning Denver nonprofit theater company. Linda's volunteer efforts also include helping at Stepping Stones, as well her alma mater's alumni association and board. Linda also enjoys singing, and she has shared her talents with the Singers Master Chorale, B'nai Havurah and Christ Congregational Church, in addition to being a music leader for the monthly healing service at Swedish Hospital.
Alan is the CEO of Z-Axis Corporation and was integral in the development of courtroom presentation systems, and he worked for the U.S. in the trials of Timothy McVeigh and Terry Nichols for the bombing of the Oklahoma City Alfred P. Murah Federal Building. While his work brings him into the courtroom, like his wife, Alan has a verve for the arts. "Linda and our family enjoy theater, especially works that bring different cultures and age groups together and where the audience can get a sense of what it's like to walk in someone else's shoes," said Alan.
When the Treibitzes aren't supporting the arts, they can be found in the kitchen indulging in their love of cooking. "Alan is a talented chef, and I'm more of the sous-chef – second in command," joked Linda. The couple also loves to travel and looks forward to family events with their two daughters, Janelle and Lyssa, at their home in Castle Pines Village. When she is not cooking, traveling or supporting Stories on Stage, Linda enjoys her position as the president of the Village Book Worms, a local book club.
Linda and Alan are both involved with Stories on Stage, whose 16th season opens September 17 at the Su Teatro in the Art District on Santa Fe with a performance of "A Little Help from My Friends."
"This isn't your average theater company and not what one would expect from a usual night at the theater," said Linda. "Stories on Stage is instead a group of actors performing in a play, usually featuring one individual (sometimes two or three) who is reading works of literature or a short story to an audience."
Founded by Norma Moore, wife of Randy Moore of the Denver Center Theatre Company, the goal of Stories on Stage is to bring communities together with empathy and understanding through a shared experience featuring monthly shows with works of short fiction, memoirs and poetry performed by professional actors (many from Broadway and Hollywood)," explained Linda. "We have been interviewed by several radio and TV shows, and the actors come out and talk to the audiences – and we serve milk and cookies after each show!" For more information about Stories on Stage, visit www.storiesonstage.org.
The Treibitzes believe that connections of the heart are what really matter most in life, and that belief drives their love of family and the arts.