Former Marine family serves their country and community
October 1, 2014
/
/
Comments Off

on Former Marine family serves their country and community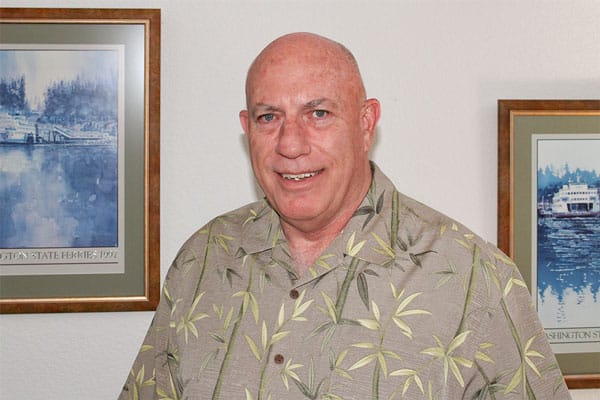 Former Marine Ned Wilt now serves his community as a Castle Pines city councilman.

By Steve Baska; photo courtesy of Ned Wilt
Ned Wilt and his wife Nancy of Castle Pines have seen the area grow a lot since they moved here in 1999 from California and built their home in the Claremont Estates subdivision.
Both are retired Marines and have stayed active in military programs, including acting as a sponsor family for cadets attending the U.S. Air Force Academy in Colorado Springs. They have opened their home to cadets who get off the base to relax and spend time with a supportive local family.
"We had 85 cadets in the period of 2002 to 2011," Ned said. "They became like our family and we still treat them like family and stay in touch with many of them. In fact, they also visit our son and daughter-in-law and grandchildren who live in Kerrville, Texas."
In the Marines, Ned commanded rifle and mortar platoons, and was an instructor who trained new officers. In his post-military career, Ned secured a job with Raytheon, where he was certified as a program, capture, and business development manager. He worked in programs supporting each of the armed services and other parts of the federal government. He holds a bachelor's degree in business management from Wayland Baptist University and has attended Princeton University and Chapman College.
Nancy is a historian for the Women Marines Association and is consulted often by persons seeking correct historical information about female Marines. Both have been involved in the Castle Pines North Master Association, and Ned was recently appointed to the Castle Pines City Council.
Ned said he has three goals there: To keep the city developing with sustainable businesses; to be fiscally conservative with the city's money; and to keep up the appearance of the city, including the streets and the I-25 access.
Ned has also been involved in the Douglas County Republicans. "I've been a precinct and county delegate this year," he said. "It will be interesting to see what the country chooses to do in the upcoming elections. There are a lot of important decisions this year."
He has been active in a variety of sports and now spends his free time hunting and shooting.