Fresh ingredients, delicious recipes; it's that simple with easy entrees
November 1, 2016
/
/
Comments Off

on Fresh ingredients, delicious recipes; it's that simple with easy entrees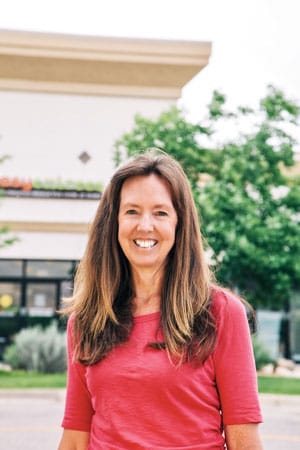 By Lynne Marsala Basche
Imagine coming home on a chilly evening, opening the door and being greeted by the aroma of dinner simmering in the slow cooker. It is so welcoming and inviting and especially convenient when you remember that while you put the ingredients together earlier in the day, there was no chopping or measuring necessary (and, if you happened to chose the delivery option, there was not even shopping), courtesy of Easy Entrees.
Easy Entrees chef and owner Robin Fickle has a passion for food. In fact, it was this enthusiasm that led her to Easy Entrees. Even though she loved to cook, Fickle found it challenging to find the time to plan meals, shop and prepare delicious, healthy meals for her family. Fickle knew she was not alone in this struggle, and in 2008, she and her husband Rich purchased Easy Entrees in Lakewood. With the need for a larger space and a desire to expand, Fickle opened a second Easy Entrees location in Lone Tree where they have been for the past six years.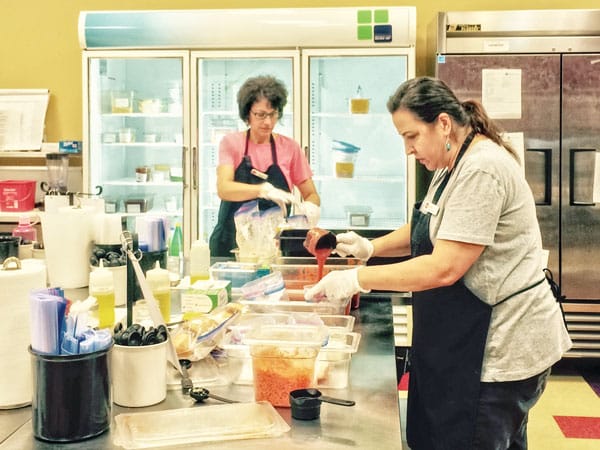 Each month, Easy Entrees offers approximately 20 seasonal menu items, featuring beef, poultry, seafood, side dishes, desserts and vegetarian options. Items come in three sizes (small feeds one to two, medium feeds two to three, and large feeds four to six), and dishes are packaged with each component cut, portioned out and premeasured specifically for each purchaser's meal, so minimal work is necessary to have a healthy meal on the table.
Fickle's culinary philosophy is simple. "If I'm not going to serve it to my family," she said, "I won't serve it to yours." Easy Entrees recipes include the highest quality ingredients. Fickle purchases locally-sourced products, such as Boulder Natural chicken, Rocky Mountain all-natural, grass fed/grain finished beef, and uses fresh produce and organic herbs and produce whenever possible. Recipes never include transfats or MSG and use as few preservatives as possible – and in most cases, none.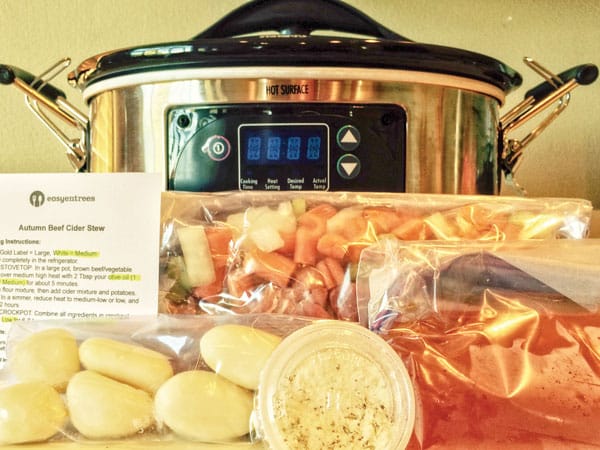 All Easy Entrees recipes are chef-developed by Fickle and her staff and also include family favorites. Recipes are made from scratch, and sauces, soups, side dishes, salad dressings and desserts are homemade in the Easy Entrees kitchen. Fickle likes to say the recipes are gourmet, but not in a fussy way. Recipes may use more ingredients or different ones than what the average home cook has on hand. With a mission to create meals that are "made fresh and designed to be frozen," Fickle's team collaborates on ideas, tests recipes, and discusses how items can work for their customers, all before a menu item is available. Recipes are revisited once customer feedback is received as well. It is a long process, but Fickle's small yet mighty team is up for the task.
With the weather turning fall-like, I decided to try a few comfort-type meals. The Autumn Beef Cider Stew with cubed beef, potatoes, organic carrots, onions and herbs and simmered in apple cider was just what I would make for my family, and it was easy to prepare in the slow cooker. This meal was deliciously paired with the Cheddar Cornbread and made the meal hearty. When I mentioned to Fickle how much my family enjoyed the stew, she told me it was her grandfather's recipe and was a favorite. The Champagne Mushroom Chicken with tender strips of Boulder Natural chicken breast in a creamy sauce of garlic, shallots, mushrooms and champagne and served over egg noodles was a dish worthy of guests. The meal required sautéing and simmering, but it was not complicated. A variety of dinner rolls with herbed butter was a delicious side for this pasta. For a snack, I chose Pumpkin White Chocolate Chip Cookies, and I only needed to scoop the dough and pop the cookie sheets into the oven for us to enjoy a yummy treat.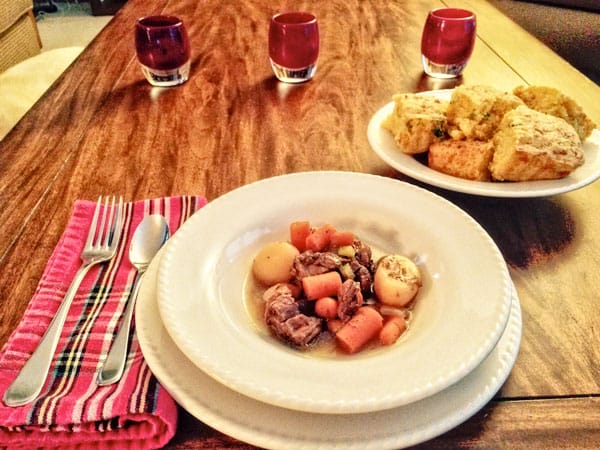 Each recipe comes with easy to follow cooking instructions, ingredients and nutritional information, so you know just what your family is enjoying. Plus, recipes can be customized to meet dietary needs and preferences, including gluten-free and low-fat options.
Meals can be purchased online or in the store, and Easy Entrees delivers throughout the metro area. No subscription is necessary, and purchasers can order as few or as many meals as they like. In addition to the monthly menu, take advantage of "Fresh Express" Monday through Wednesday, and leave the store with an entrée and two sides or a side and a dessert. Customers can also shop from the stocked Easy Entrees freezer whenever the question of "What's for dinner" comes up. Weekend specials, called "Easy Oven Entrees," are designed to go straight into the oven and make entertaining or trips to the mountains a breeze.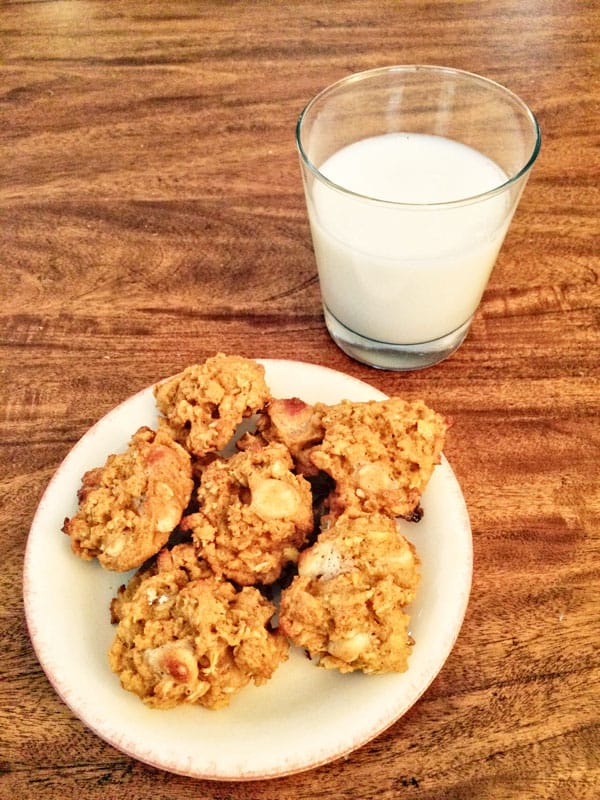 This year, Fickle has decided to hold a holiday open house to showcase items from the holiday dinner packages, entertaining items, and recipes from the November and December offerings. Stop by on November 5 and taste why Easy Entrees can help you when time is not on your side.
Visit www.ezentrees.com for menus, delivery information and hours.
9064 Forsstrom Drive, Lone Tree
303-925-0505
Monday – Friday: 10 a.m. – 6 p.m.
Saturday: 9 a.m. – Noon
Sunday: Closed