Girl's Night Out and the American Heart Association
February 1, 2013
/
/
Comments Off

on Girl's Night Out and the American Heart Association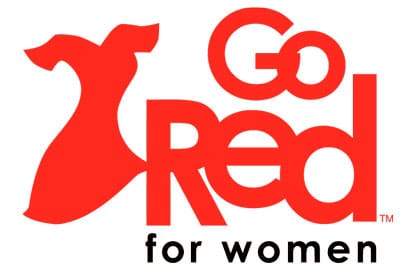 Press release provided by Park Meadows Mall
Park Meadows has partnered with the American Heart Association and Macy's in the fight against heart disease with Go Red for Women and Girls Night Out on February 2, from 4 p.m. – 6 p.m.
During February, American Heart Month, the American Heart Association asks women in particular to take charge of their health. Heart disease affects more women than men and is more deadly than all forms of cancer combined. The American Heart Association's Go Red for Women campaign encourages women to learn the risk factors, understand the symptoms, know their numbers and encourage their sisters, mothers, daughters and friends to educate themselves about this disease.
At the event, shoppers will receive important information and tips on keeping a healthy heart. Supporters will also enjoy dark chocolate tastings, a wine charm, craft station, music and giveaways. If dark chocolate, wine, and a good cause isn't enough, there will also be a beauty bar, prize drawings, and swag bags for the first 100 guests.
"This year we celebrate 10 years of the Go Red For Women movement, and it is more important than ever for women to stand side-by-side to end heart disease," explains Rekisha Harris, national spokesperson for Go Red For Women and local Colorado resident. "Women tend to put others ahead of themselves and their health. It is time we remind each other we must take care of ourselves first or we won't be here to care for our families."
The evening for a cause will also offer an exclusive chance to preview the latest Go Red fashions from Macy's and supporters will be encouraged to share why they are Going Red on the night's official Glam Cam.
"We are so proud to be a part of this incredibly worthwhile event," said Brittin Karaffa, marketing manager at Park Meadows. "Go Red for Women speaks to so many of our customers who want to stay educated on women's health, support the community, and make a difference for women everywhere, making this the perfect event to be held at Park Meadows."
Park Meadows is located at 8401 Park Meadows Center Drive in Lone Tree. For more information, please visit www.parkmeadows.com.
For more information about the American Heart Association and its efforts to reduce disability and deaths caused by cardiovascular disease and stroke, go to www.heart.org.