Halloween fun for ghosts, princesses and super heroes
October 1, 2014
/
/
Comments Off

on Halloween fun for ghosts, princesses and super heroes
By Patte Smith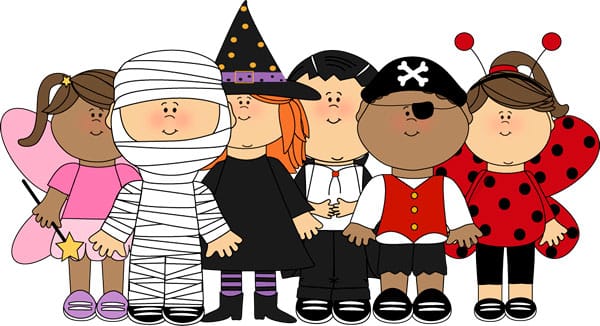 Castle Pines residents looking for thrills for Halloween have many options in and around the community. Whether haunted houses and ghost stories are your thing or if you are looking for a safe alternative to door-to-door trick or treating in Castle Pines on Halloween night, options abound.
Shaun Boyd will be telling Douglas County Ghost Stories on October 9 from 6:30 p.m. to 8:00 p.m. at the Philip S. Miller Library, 100 South Wilcox Street in Castle Rock. Refreshments will be served and the presentation starts at 7 p.m. This free event is sponsored by the Castle Rock Historical Society and Museum. For more information about the program or the historical society, visit www.castlerockmuseum.org.
Go on…don't panic, as you crawl through the Castle of Terror on October 17, 18, 24 or 25 from 7 p.m. to 10 p.m. Located at the Castle Rock Fire Training Tower, 333 Malibu Street, trembling hands can courageously reach out to pay a $10 fee to get into the castle. Remember, no one younger than 13 is admitted without a fearless adult. For more information call 303-814-1456 or email. All proceeds benefit the Fire and Police explorer programs.
Halloween storytelling around a roaring campfire is a fun experience at Campfire Nature Night at the historic Schweiger Ranch. Located at 10822 Havana Street, southeast of I-25 and RidgeGate Parkway, the campfire will be on October 24 from 6 p.m. to 8 p.m. Storytellers will reveal many fascinating facts about the creatures of Halloween such as bats, spiders, snakes, and owls. You may even get to meet a live snake or spider. Yummy s'mores supplies will be provided. Register online at www.thewildlifeexperience.org.
The Spooktacular Festival in Castle Rock will coincide with the grand opening of phase one of new Philip S. Miller Park and field house on October 25. The park is located at 1375 West Plum Creek Parkway, west of I-25 in Castle Rock. The free event will be held from 1 p.m. to 3 p.m. and will feature face painting, games, a bouncy house, crafts, and contests. For more information, contact Castle Rock Recreation and Program Manager Eileen Matheson by email.
Castle Pines businesses invite costumed creatures, fairy princesses, ninja warriors, and bedecked parents to enjoy Trick or Treat Street in the Castle Pines business districts. On October 29 from 4 p.m. to 6 p.m., trick or treaters can gather goodies in the King Soopers shopping district, the library shopping area and the Safeway shopping center.
Castle Rock's Trick or Treat Street will be on Friday, October 31 at Festival Park, 300 Second Street from 2 p.m. to 5 p.m. This annual event is hosted in partnership between the Town of Castle Rock and the Downtown Alliance and is fun for the whole family. It will feature a costume contest, pumpkins, activities and trick or treating at downtown businesses. The schedule and preregistration for the costume contest will be available online starting October 1 at www.CRgov.com/TrickorTreat.
Trunk or Treat, a safe and fun family event will be held at the Castle Pines Community Church in the King Soopers parking lot on Friday, October 31 from 5:30 p.m. to 7:30 p.m. This Halloween event will feature music, a costume contest, candy, and other goodies. Organizers are going to decorate the trunks of cars and the kids can "trunk or treat" to get candy — an exciting free Halloween event close to home!
Trek or Treat Off the Street is The Wildlife Experience's Halloween celebration with plenty of spooky surprises for children of all ages. On October 31 from 9 a.m. to 5 p.m., kids can take a haunted trek through ghoul-ology, make a creepy crawly craft, listen to a spooky ghost story or visit the candy booths that will line the museum's hallways. This is a fun Halloween event for families and kids get to fill up their bags with candy and spooky toys in a safe, fun environment regardless of weather conditions. For more information, visit www.thewildlifeexperience.org.