January 1, 2010
/
/
Comments Off

on Home Water-Saving Kit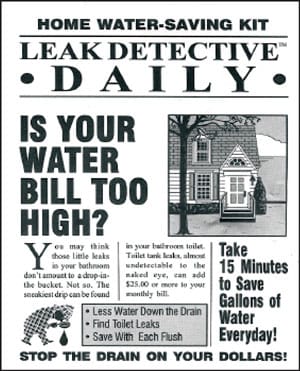 This information has been provided the Castle Pines North Metro District.
One of the most common and costly wastes of money is a leaky toilet. A toilet may leak a gallon of water per minute and over a one week period that can add up to a loss of 10,080 gallons of water. Often the leak is silent so it is suggested to periodically test your toilets for leaks.
Complimentary and easy to use toilet leak detection kits are available at the District office. To get yours, call 303-688-8550 or stop by the District office at 7404 Yorkshire Dr.