How to Make Your House a Lifetime Home
April 1, 2018
/
/
Comments Off

on How to Make Your House a Lifetime Home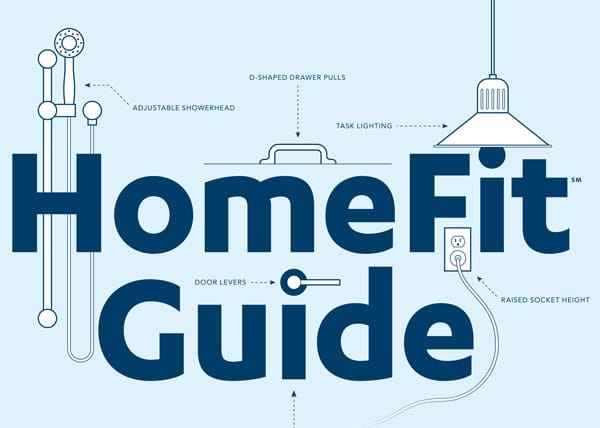 By Danial Williams
As people age, they are often faced with decisions to make about their housing situation. They can downsize or find a single-story home to accommodate any current or potential physical limitations or even consider moving closer to the kids and grandkids to have family nearby. But what about those who want to keep living in their dream house?
According to a recent AARP Livable Community survey, roughly 80 percent of respondents said they want to remain in their homes as they age. Unfortunately, most homes are not built and designed for people as they age.
The good news, according to Angela Cortez, director of communications with AARP Colorado, is there are solutions for people who want to remain independent and age in place. And, many of these changes are easy and affordable.
Cortez said one of the first changes people will want to make is outside. "One of the first and most important things people can do is to make sure your home address number is clearly visible from the street because it can aid emergency vehicles in finding you."
For a home's interior, Cortez said to take a tour of your house and tick off a checklist, asking yourself the following 10 questions:
1. Is there at least one step-free entrance into your home?
2. Is there a bedroom, full bathroom and kitchen on the main level?
3. Are the interior doorways at least 36-inches wide?
4. Does your kitchen have a work surface you can use while seated?
5. Is there a fire extinguisher within reach of the oven or stove?
6. Are your kitchen cabinets and shelves easy for you to reach?
7. If you have a two- or a three-story home, are there secure handrails on both sides of your stairs?
8. Are your staircases well lighted?
9. Do all of your area rugs have nonslip grips to prevent tripping or slipping?
10. In case you wake up in the night, do you have flashlights with charged batteries in your bedside table?
For more tips on making your home more accessible, you can get a copy of AARP's HomeFit Guide by going online to www.AARP.org/homefit or by calling 1-888-OUR-AARP (888-687-2277) and ask them to mail you a free copy.