Interested in learning to play lacrosse?
February 1, 2010
/
/
Comments Off

on Interested in learning to play lacrosse?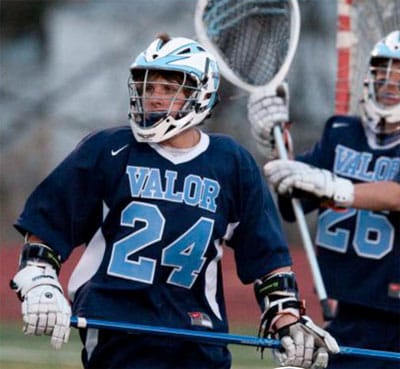 Information submitted by CPN resident/ former City Council mayor pro-tem and Valor High School lacrosse coach, David Neely
The Valor Youth Lacrosse program grew out of the huge success that Valor Christian High School lacrosse experienced last year. It was the first varsity season and the team ended up 11- 4, in just the second year of the school.
Parents from the high school program began asking if there would be a youth program anytime soon. So here we are, and the response to the Valor Youth Lacrosse program has been awesome. Parents are thrilled to know that this unique program will have the Bible as a foundation for all coaching.
Under the direction of David Neely, the Valor Youth League will host second through eighth grade boys teams this coming spring, 2010, and will offer girls lacrosse in 2011.
Neely has coached at all youth grade levels, and for years assisted the Cougars Youth program, coached at Rock Canyon, Heritage, and at Valor high schools. He played in college, and has coached many all-star teams.
Registration process
Website registration is available at http://valoryouthlax.uslaxteams.com. Contact David Neely at contact by e-mail or text/call 720-233-2374 with questions.
"Our goal in forming teams is to properly match skill levels and provide the best possible experience for players," said Neely. "Every effort will be made to do what is best for each player, coach, and team."
Practice and Games
Practices and games will be at Valor High School. Each team will get 8 to 9 games + Jamboree. Practices begin in March, and games begin in April and continue through May.
Coach Training
All coaches will be trained by the Valor Christian High School coaching staff in a pre-season workshop. In addition, each volunteer coach will be provided a playbook with practice drills, offense and defensive plays, and overall game preparation.
The club's goal is to honor God, have fun, excel, develop leaders, and learn the game so the players are prepared for high school lacrosse.