It is more than just music
April 1, 2018
/
/
Comments Off

on It is more than just music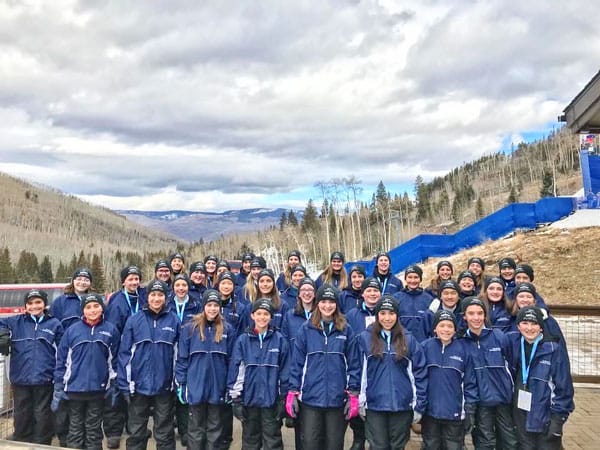 Emily Johnson and her Colorado Children's Chorale group had the opportunity to visit Vail and work with children. The group travels locally, nationally and internationally.


By Lynne Marsala Basche; photos courtesy of Jill Johnson
Four years ago, Castle Pines resident Jill Johnson read an article in The Connection about Denver's award winning Colorado Children's Chorale (CCC) and wondered if her then fourth-grade daughter would be interested in auditioning for the organization. Emily, who is now 13, not only auditioned, but she is currently part of CCC's national tour choir and is preparing to visit Iceland and Scotland for two weeks over the summer with the group.
CCC began in 1974 and annually trains 500 members between the ages of 7 and 14 from the Denver metro area and beyond. The organization tours both nationally and internationally and performs with world-renowned groups and artists, such as the Colorado Symphony, Colorado Ballet, Placido Domingo and Zubin Mehta. Budding artists audition to join one of five choirs based on age and voices. As kids mature, as well as learn to perform, they have the opportunity to move to different levels.
Jill is amazed how in four years Emily's self-esteem has developed, and she credits CCC. "This organization has been amazing for Emily, not only the singing part, but for her self confidence, maturity and building friendships with kids from all over the Denver metro area." CCC singers include children from all social, economic and ethnic backgrounds, which gives kids the opportunity to not only learn how to build friendships with those outside of their immediate communities, but to also be exposed to different cultures and diversity.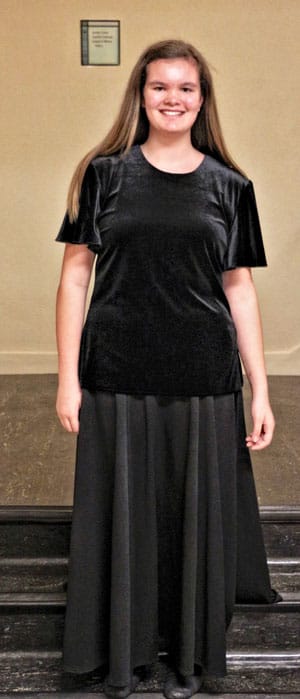 Emily Johnson began singing with the Colorado Children's Chorale when she was in fourth grade, and the Castle Pines resident envisions continuing her performing arts career throughout her life.

"The Children's Chorale has become a second family to me," said Emily. "It's given me wonderful friendships, a love of music and performing, and amazing opportunities, including travel to places I never thought I'd go."
To learn more about CCC, visit www.childrenschorale.org, including information about the organization's upcoming May 14 "Getting to Know You Workshop."
"We are so grateful for discovering this organization [Colorado Children's Chorale] and what it has done for Emily," said Jill and her husband Brent.