It's a beautiful day in our neighborhood
November 1, 2020
/
/
Comments Off

on It's a beautiful day in our neighborhood
Information and photos courtesy of Village Castle Pines Garden Club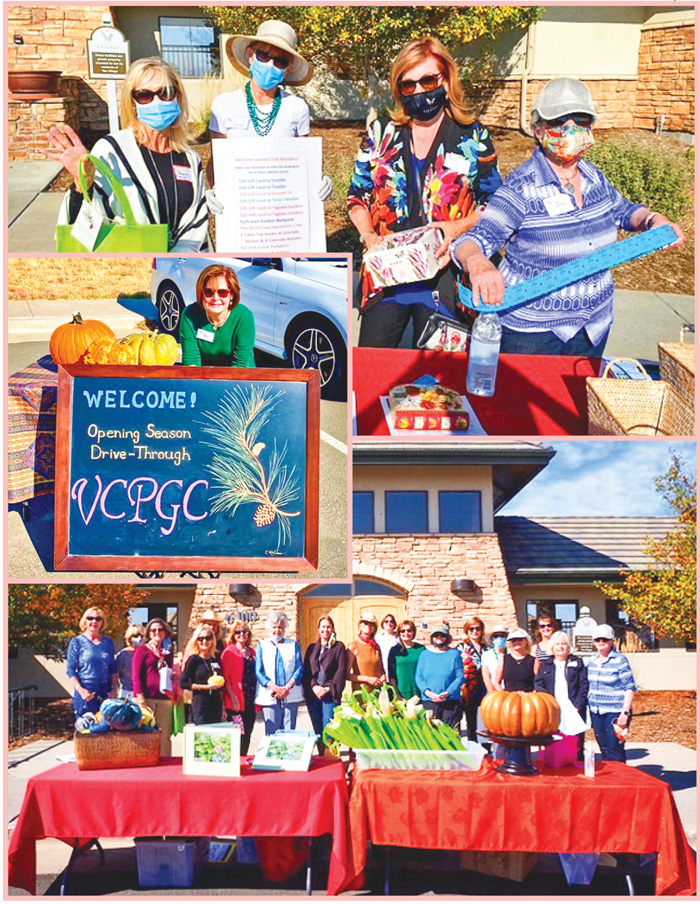 Yes Mr. Rogers, it was a beautiful day in The Village at Castle Pines neighborhood. The Village Castle Pines Garden Club's (VCPGC) Drive-Through Event at the Summit Club last month brought neighbors together. The purpose was to welcome all 160 of their fantastic members with a bag full of goodies and to raise money for a worthy cause.
Carol McCraw and Tasha Carrington, the Club's special events chairmen, their team, plus 28 additional volunteers from the charity outreach, membership and program committees, including Club board members, welcomed members with smiles, waves, virtual hugs and a gift bag, complete with, of course, a "blooming flowered mask." The Club continues to Stay Apart, Together during this challenging time. The members were thrilled to see many of their garden friends and receive their gifts.
As the members drove by in their cars, the charity outreach team, chaired by Wanda Ford and Lisa Marquardt, accepted donations for the two local charities the Club continues to support in our community. The generous members contributed more than $3,550 to support both the Help & Hope Center and Crisis Center (see related article page 28). This was the second charity event that the VCPGC held, the first being a drive-through, drop-off toiletry event in June. Both were very successful team efforts.
Anyone interested in joining the VCPGC – where "friendships bloom" – may contact President Jane Niederbrach. Information, including a membership form, can be found online at www.vcpgc.org.