It's good to be Back in Love
December 1, 2015
/
/
Comments Off

on It's good to be Back in Love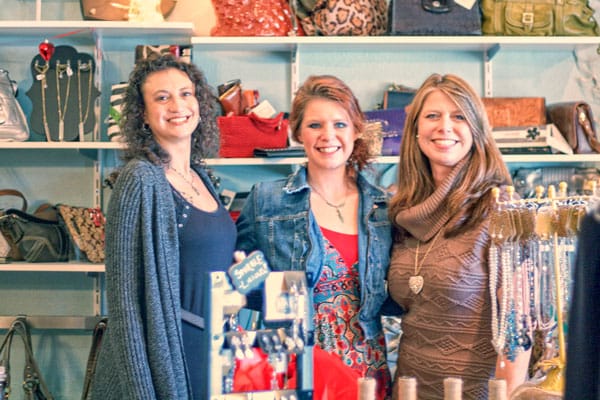 Owner Annette Pedersen (right) is pictured here with store manager Jenny (left), and Amy (center) who is one of the fashion stylists at the delightful Back in Love Consignments shop.


Article and photos by Amanda Merriman
Back in Love Consignments is a locally owned business that believes in giving back to the community. On December 5 from 9:00 a.m. to 4:30 p.m., Back in Love Consignments will host an event called "Free Love" next door to its shop in Castle Rock.
In the spirit of the holiday season, Back In Love Consignments is partnering with The Victorian Center, Family Tree, Crisis Center, Douglas/Elbert Task Force, Just Serve, Catholic Charities, and other local churches to bring this event to the community. The event will reach Douglas County women in need, providing these women an opportunity to take home donated items for free.
Local resident and owner Annette Pedersen became emotional as she shared her thoughts regarding the upcoming event. It is very meaningful for Pedersen to deliver the same unique and exceptional shopping experience found in her store to the women who attend Free Love. To Pedersen, being able to give back to the community is something she is very grateful for. Providing a one-of-a-kind experience for all women is central to the vision of Back in Love Consignments. "I believe fashion has the power to make women realize their beauty and worth," said Pederson.
According to Pedersen, Back in Love's ultimate goal is to connect the everyday woman with fashion, along with being environmentally responsible through the recycling of upscale, quality clothing and accessories.
Walk through the door of this inviting shop and you will be warmly greeted by the very knowledgeable and personable staff. They will ensure you walk out the door with an outfit you love and look great in. Every Wednesday, Back in Love Consignments offers extended hours for "Wine Wednesdays" where sips and sweets are provided as you shop.
Consigners at Back in Love also have the opportunity to donate clothing at the end of the consignment period if items remain unsold. Visit www.backinloveconsignments.com for more information about the upcoming Free Love event, inventory, consignment, events, and the additional unique services Back in Love Consignments offers.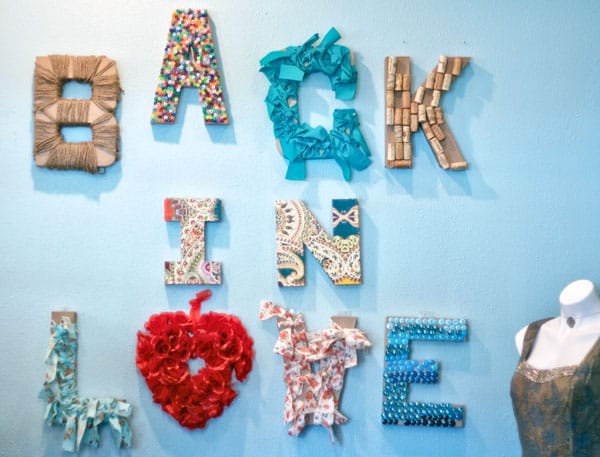 Back in Love Consignments has been a part of the downtown Castle Rock marketplace since April 2015. It will be hosting Free Love on December 5, an event geared toward helping women in need here in Douglas County.