'Kin dogs and cats chow on this?
October 1, 2021
/
/
Comments Off

on 'Kin dogs and cats chow on this?
By Patte Smith; photo by Terri Wiebold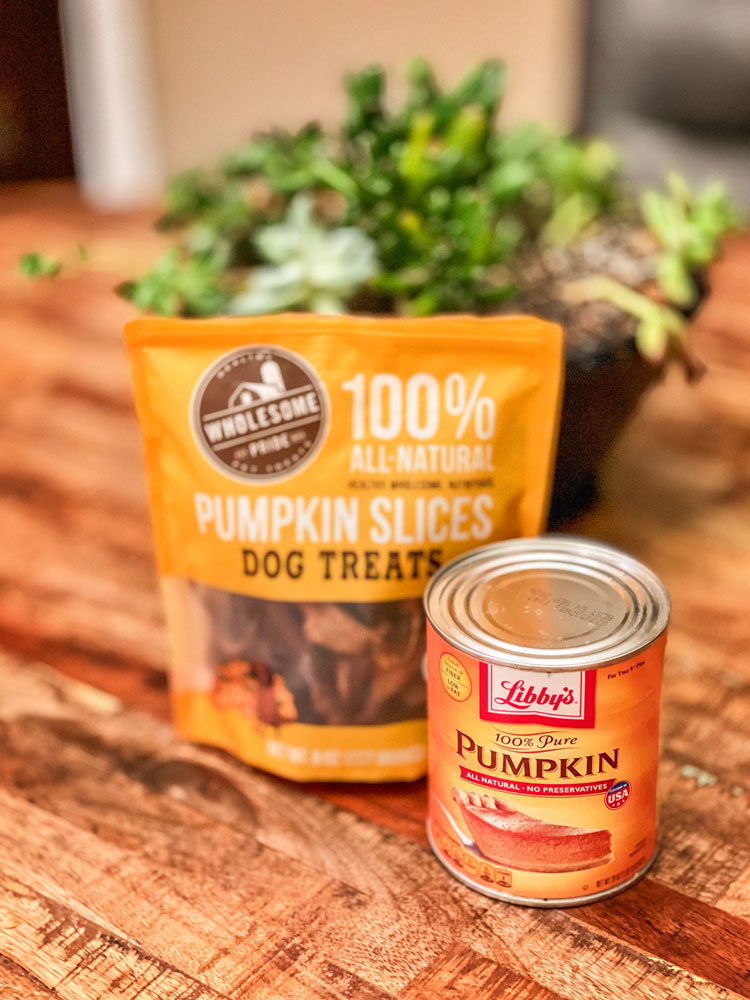 Pets are very special to all who own them. Buddies for life, these incredible animals bring joy and laughter to any home. Playing fetch with a dog in the backyard and cuddling a cat are great ways to show these furry companions an owner's love. Another way is indulging a pet's culinary craving with a healthy special treat.
In keeping with the season, pumpkin can be good for both dogs and cats. One thing to make sure is that the pumpkin is plain, cooked or canned, packed in water with no seasonings.
"Pumpkin is definitely healthy for dogs as part of a well-balanced diet. It is an
excellent source of vitamins A, C, E, lycopene and dietary fiber," says Prisilla Bowens, DVM, MPH, Esq.
Pumpkin contains potassium, that can regulate blood pressure and improve muscle health. It is high in soluble fiber and good for a dog's digestion. It may help reduce diarrhea and add bulk to a pet's stools.
Seeds from pumpkins can be roasted and prepared correctly for dogs. Clean, peeled and roasted seeds with no salt or other ingredients can be ground up and mixed with a dog's food. Consult with the family veterinarian to decide if your cat can eat pieces of the seeds.
As with everything, too much of a good thing can be trouble for furry friends. A large amount of fiber can be dangerous to animals and may decrease the intake of protein and nutrients that are necessary for a good diet. Remember, pumpkin is high in calories too, so a little portion is sufficient.
Information about the benefits of pumpkin for cats and dogs vary. While many articles tout the health benefits of the squash, others note that it may have adverse effects on other pets. Since each pet is unique, it is very important to talk with a veterinarian when adding a new food to a pet's diet.