! King Soopers Community Rewards program correction !
June 1, 2019
/
/
Comments Off

on ! King Soopers Community Rewards program correction !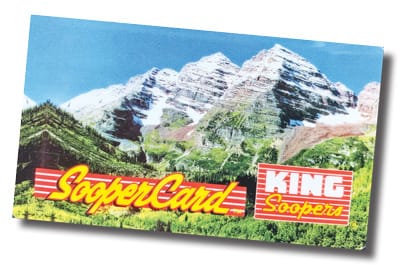 By Terri Wiebold
Last month, The Connection featured information regarding the King Soopers Community Rewards program (formerly the loyalty program). However, some of the contribution information we reported was incorrect. According to Castle Pines Store Manager Dennis Fossceco, rather than an organization earning a straight 5% on all purchases, here is what the program offers: King Soopers will pay up to $125,000 per cycle to participating organizations based on their percentage of spending as it relates to the total spending of all participating King Soopers Community Rewards organizations.
King Soopers limits contributions every cycle to a maximum contribution of $2.5 million, to be distributed among all participating and eligible organizations.
The minimum cycle payout is $25 per organization. In the event that an organization earns less than $25 in a cycle, King Soopers will hold the amount until the next cycle that the reward exceeds $25 or until the end of the program term, whichever comes first.
Rewards checks will be mailed within 30 days after the close of each cycle.
For additional information regarding the program, visit www.kingsoopers.com/topic/king-soopers-community-rewards or stop by the customer service counter of your local King Soopers.
Special thanks to resident Lynn Anderson for bringing this to our attention and to store manager Dennis Fossceco for providing additional clarification.