Kingsway Christian Academy hires new director and moves to a new home
January 1, 2019
/
/
Comments Off

on Kingsway Christian Academy hires new director and moves to a new home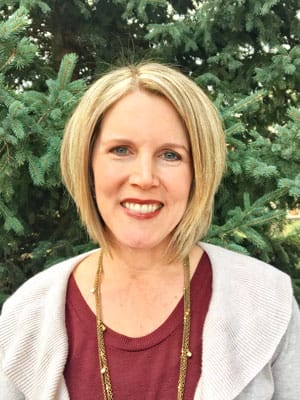 Castle Pines resident Jennifer Alvarado will lead students, faculty and staff of Kingsway Christian Academy into the new year in a new school building.
By Elise Brassell; photo courtesy of Kingsway Christian Academy
Kingsway Christian Academy (Kingsway) is an independent Christian school based in Castle Rock that works in partnership with families, students and all denominations of churches to provide a preschool through eighth grade education to area students. Founded in 2017, the school has been busy growing and recently brought in a new director and put its plan to move to a permanent location into motion.
The school's new director, Jennifer Alvarado, brings more than 20 years of experience in teaching and school leadership positions to Kingsway. She has been a resident in Castle Pines for over 11 years with her husband, two children and a sweet and fluffy labradoodle.
After just a few weeks at the school, Alvarado said, "the energy is contagious! Students are learning academically while growing spiritually. One is not mutually exclusive from the other. Parents, teachers and students believe so strongly in the school and its mission that they give tirelessly of their time, their talent and their resources to make the school a success. It is an honor to be able to work alongside this amazing community!"
Over the Christmas break in the school year, Kingsway moved into its new building at 1354 Park Street in Castle Rock.
At the new location, Alvarado will focus on building out her long-term strategy, including a focus on innovation. "With information so readily available on the internet, it is imperative that we shift the way we teach. A 21st century education should be hands-on, engaging and project-based in an environment where a student feels safe to take risks, to fail and to grow. This type of innovation has already begun at Kingsway. I am excited to continue to grow and improve this work alongside Kingsway's excellent teaching team through professional development and a culture of continuous improvement."
Kingsway represents more than 10 different Christian churches in the Castle Rock area, including Front Range Christian Church, Plum Creek Church and Calvary Castle Rock. For more information on Kingsway Christian Academy, visit www.kingswaychristianacademy.org.