Legacy Village of Castle Pines – proposed senior living campus
February 1, 2016
/
/
Comments Off

on Legacy Village of Castle Pines – proposed senior living campus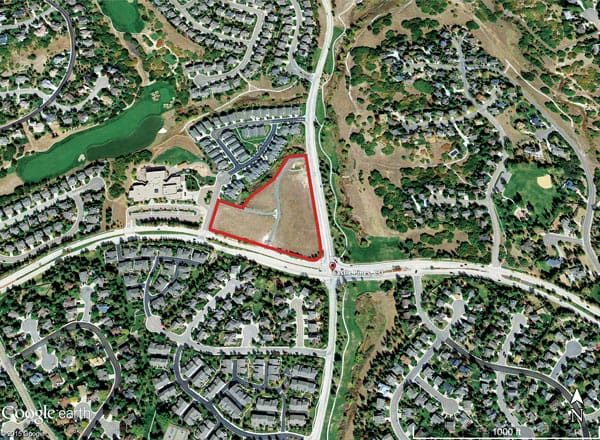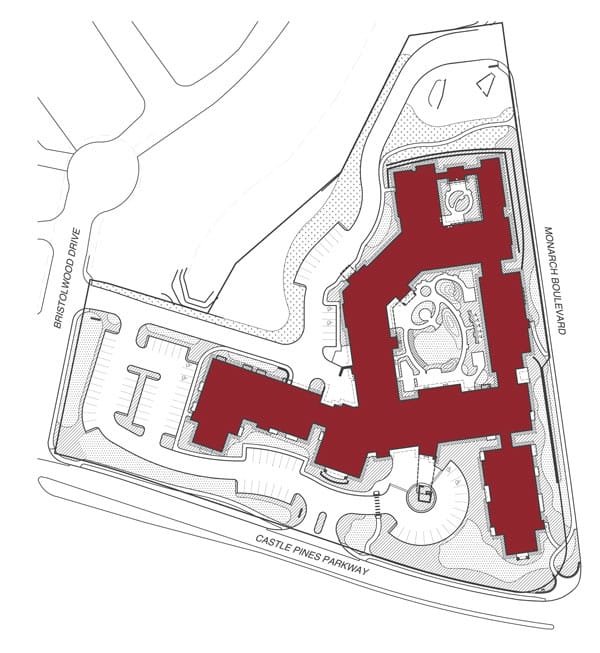 By Terri Wiebold; maps by Tim Gamble
In December 2015, Western States Lodging submitted a land use application to develop a 176 unit assisted living facility on the 7-acre property located on the northwest corner of Castle Pines Parkway and Monarch Boulevard in the City of Castle Pines.
The proposed "Legacy Village of Castle Pines" project is a continuing care senior living campus that would include 66 independent living, 79 assisted living, and 31 memory care residential units. The facility would consist of approximately 194,218 square feet of enclosed space, in addition to a parking garage of approximately 10,980 square feet. The structure would have varying heights ranging from one to three stories. The materials proposed for the building facade are a combination of stone veneer, stucco and siding.
Western State Lodging also submitted a Site Improvement Plan (SIP), which included a detailed set of plans for review and approval by city staff and then ratification by the planning commission. SIPs do not require further approval beyond that of city staff and the planning commission. Since SIPs are administratively approved, public hearings are also not required. However, adjacent landowners are provided a "Courtesy Notification of Application in Process," which informs the public an application has been filed and that the details of the application can be found on the City's website.
The City will refer the SIP out to select federal, state and local agencies for comment on the proposals. HOAs within close proximity will be solicited to provide comment as well. Although public testimony is not sought as part of the SIP process, the public is invited to attend and observe any development presentations to the planning commission, as well as submit written comments regarding the SIP. The planning commission's role at the public meeting is to ratify or deny staff's approval. As of press time, the date of this meeting had not yet been set.
To review the documents submitted by the applicant, visit www.castlepinesgov.com/current-projects.