Live better with a beautiful breakfast
May 1, 2019
/
/
Comments Off

on Live better with a beautiful breakfast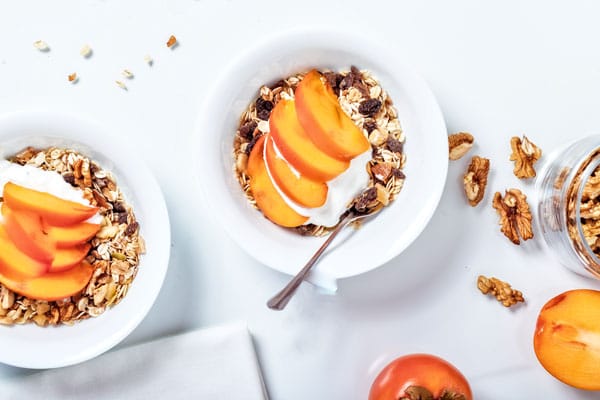 A good start to the day often means a good finish later on. Taking time to make and eat a lovely breakfast is one of the best ways to give yourself a boost of energy for the day. Here are some ideas for ways to make the most important meal of the day delicious.


If you are looking for healthy options:

Toasted whole grain bread smothered in mashed, ripe avocado and a sprinkle of salt
Ripe banana smeared with almond butter and a tiny drizzle of honey
Overnight oats – mix 1 cup rolled oats with ½ cup yogurt and 1 cup milk, cover and refrigerate overnight and top with ripe berries
Scrambled eggs with chopped spinach, broccoli or asparagus
Smoothie bowl – blend ¼ cup orange juice with a banana and a cup of frozen fruit and top with shredded coconut and ¼ cup granola
Scrambled tofu – chop a block of tofu into cubes, then sauté in olive oil over low heat with 1 teaspoon garlic powder, 1 teaspoon onion powder, 1 tablespoon soy sauce, ½ teaspoon turmeric and 2 tablespoons nutritional yeast, top with chopped green peppers and chopped green onion

If you're in the mood for something a bit more decadent:
Waffles (frozen or homemade) with caramel ice cream topping, nuts, and whipped cream
Huevos rancheros – 4 large eggs fried and placed atop a mixture of black beans, salsa, feta cheese and fresh cilantro, wrapped in a fresh, warm tortilla
Whip ½ cup strawberry jam with 8 ounces of cream cheese until light and fluffy; schmear on crunchy, toasty bagels
Croissant French toast. Slice croissants in half horizontally, then soak in a mixture of one egg, a cup of milk, and a dash of vanilla. Pan fry until golden and serve with Nutella and sliced bananas
Biscuit cups – refrigerated buttermilk biscuits pressed into greased muffin tins, filled with cooked sausage, scrambled eggs, and cheese and baked at 350 for 17 minutes, topped with fresh salsa
If you're in the mood for an effortless breakfast you can feel good about:

Check out the amazing breakfast options featured in this month's Connection E Guide and enjoy breakfast or brunch while supporting a local business!