Meet the new elementary school counselors at Buffalo Ridge and Timber Trail
October 1, 2019
/
/
Comments Off

on Meet the new elementary school counselors at Buffalo Ridge and Timber Trail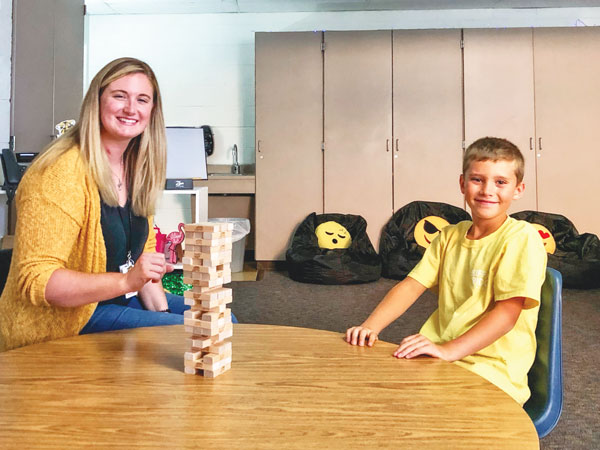 Alexandra "Alex" Nardi with one of her students playing Jenga.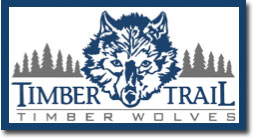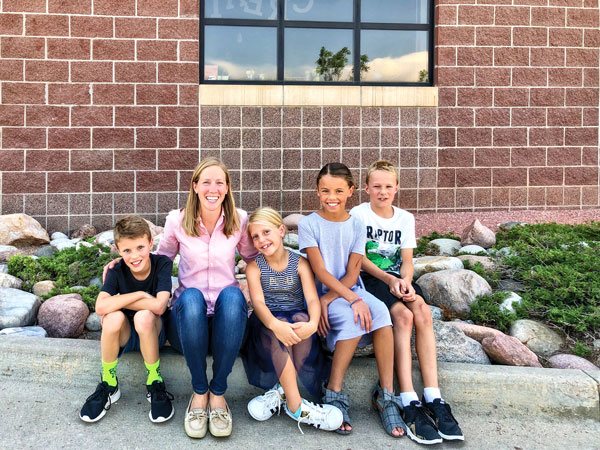 Students enjoying a break in the action with new school counselor Jamie Shull.

By Patte Smith; courtesy photos
Welcome to Alexandra "Alex" Nardi, the new elementary school counselor at Buffalo Ridge Elementary and Jamie Shull, Timber Trail Elementary's new school counselor.
With the Douglas County School District's (DCSD) Mill Levy Override plan that was passed on last November's ballot, the school district was able to hire much needed school counselors for every elementary school and reduce the student-to-counselor ratio at the middle and high schools.
Nardi moved to Colorado four years ago to attend graduate school at the University of Denver. Originally from Aurora, Illinois, a western suburb of Chicago, she emphatically stated, "I was born in St. Louis, Missouri and am a staunch Cardinals fan, not the Cubs or the White Sox."
When she graduated from the University of Missouri with an undergraduate degree in psychology, she was unsure of what path she wanted to take. "I started working as a special education paraprofessional, and during that time I realized what a positive impact a great school community has on children. From that point on I knew what I wanted to pursue – helping children learn." She has been a school counselor for two years and is dedicated to the profession. Prior to joining the BRE staff, Nardi worked as a substance abuse prevention counselor in the Cherry Creek School District.
"One of my biggest desires is to be readily available to my students, and there are times when this is not possible," explained Nardi. "It is very important to me that each student knows they are special. The best way to support and encourage them is by giving them my time."
In her spare time, Nardi romps around with her 7-month-old mini bernedoodle, Honey, who she laughingly called the most adorable dork ever. "I hike and ski in beautiful Colorado, and love to read and watch movies." A world traveler who has been to 19 countries, Nardi studied in Italy and spent a month in Ghana working at the special education school Aboom. The school focuses on children with Down syndrome, autism, ADD, ADHD, cerebral disorders and developmental delays.
"BRE is tremendous and the staff has been so welcoming and kind," Nardi smiled. "I am thankful that the school district provided this opportunity to me, but more importantly the students. The atmosphere in the school is incredible and has allowed me to immediately jump in and go!"
This is Jamie Shull's sixth year as a DCSD counselor. Prior to being at TTE, she started American Academy's first school counseling program at all three of its campuses.
Shull grew up in Washington D.C. and has lived in seven states and three countries. In 2007, she moved to Denmark to study child development and psychology, traveling to schools in Scandinavia and around Europe to better understand children in various educational settings. She also lived in Uganda where she was a teacher.
"I returned to the U.S. to earn my master's degree in counseling, and I am now a nationally certified and licensed professional counselor."
Shull has a 2-year-old son, Jack, and loves to be outside camping, biking, reading and traveling. "I love adventure and to be outdoors."
Shull is committed to encouraging and empowering students to become their best selves. "I meet students individually and in small groups, as well as go into the classrooms to teach lessons. This involves helping them instill a growth mindset, effective social skills, self-esteem, conflict resolution and stress management. And, playtime is important to kids and trust is often built through having fun together. When I have time, I play kickball or swing with my students at recess."
"At the elementary level, it's especially important to be proactive in teaching our children positive coping skills so when they face adversity, they will be prepared and confident handling it," stated Shull.
"I love being a part of the Timber Trail Elementary community and I am excited to be here. The staff here works as a team, collaborating with families to create a positive, supportive school where hearts and minds connect," she noted. "I am thankful that the DCSD community realized the importance of having school counselors in every school. Not only does the district support academics, but also the essential social and emotional skills that will serve our children and our society as a whole."
Both Nardi and Shull agree that the best part of their job is directly interacting with the kids. "Every day I learn more about the kids and myself as a counselor," noted Nardi. "We learn and grow together. Days are never boring, and I like having to stay on my toes."
"I am honored to be in a position to help children," Shull noted. "Children need an ally as they navigate life's challenges. Every morning I welcome students as they come into our school as a reminder that I am with them and for them."