Meet the new executive director of the Lone Tree Symphony Orchestra
June 1, 2017
/
/
Comments Off

on Meet the new executive director of the Lone Tree Symphony Orchestra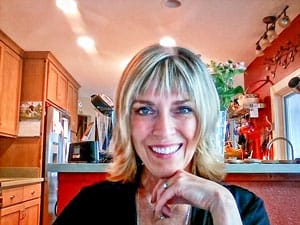 A very optimistic Cindy Kessinger, the new Lone Tree Symphony Orchestra executive director.
By Patte Smith; photo courtesy of Cindy Kessinger
Congratulations to Cindy Kessinger who was appointed as the executive director of the Lone Tree Symphony Orchestra (LTSO) in April. In her new role as the executive director, Kessinger will continue to build on the orchestra's success. With her enthusiasm for music and people, Kessinger is ecstatic about her new position with the symphony.
"It's exciting to be a part of such a talented group of musicians, the devoted board and patrons, and our newly-organized volunteer guild, the Symphomaniacs!" exclaimed Kessinger, not lacking enthusiasm.
"Cindy's wealth of experience, industry knowledge and community connection has already made her a key addition to the LTSO family," stated Jacinda Bouton, music director and conductor of the orchestra. "Our growth over the last 17 years led us to look for an addition to our team who would fit in with our goal of a high quality musical experience for both the musicians and our patrons. We are fortunate that we were able to find someone of Cindy's caliber to fill this role."

Kessinger has more than 25 years of experience in the music and theater industry, as well as in media marketing. She is currently a vocal coach and pianist who has taught to all age groups. Kessinger has performed in theater productions and is the conductor of a very special group that is near and dear to her heart, the Wellspring Wonders Choir and the new Wellspring Chorale. Kessinger is also very well-connected in the local business community, in part due to her work with The Connection sales team for nearly five years. We will miss her dearly!
A Surrey Ridge resident for 20 years, Kessinger and her husband, Gene, are very involved in the community. They enjoy taking trips on their Harley-Davidson motorcycle and especially love the company of their two grandkids and extended families.
"I'm thrilled to continue the development of an already growing community orchestra that prides itself on performing concerts pleasing to all ages," Kessinger emphasized. "I love the symphony and am looking for volunteers who love orchestral music. Let's keep this beautiful music in our community … join the new Lone Tree Symphony Guild and be a Symphomaniac! We plan to take Lone Tree and the surrounding area by storm!"
For more information about the Lone Tree Symphony Orchestra, visit www.lonetreesymphony.org.