June 1, 2017
/
/
Comments Off

on India's Kitchen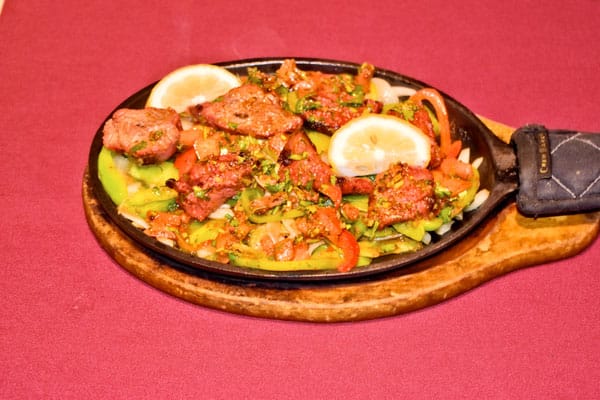 By Kathy Fallert
Originally from Eastern Nepal about 20 miles away from India's border, Ashok Neupane grew up learning a lot about Indian cuisine. Neupane is now the owner and manager of India's Kitchen on Mainstreet in Parker, with a second location in Centennial near County Line and Holly.
The Parker location was opened in June 2009 and Neupane has been running it since February of 2011. Neupane reflected, "I started my first job in the United States as a server, back in 2002 and fell in love with the restaurant business! I had to wait about seven more years to make my dream come true. I had a significantly hard time for the first couple years. I can't thank enough the customers whose feedback and support gave me the strength to fight through that difficult time." The second location in Centennial opened in September 2016 called India's Kitchen II.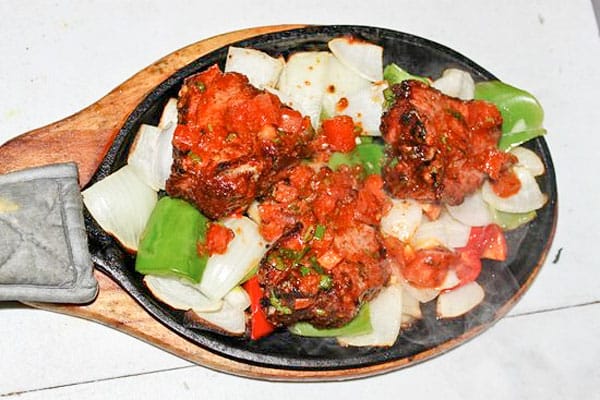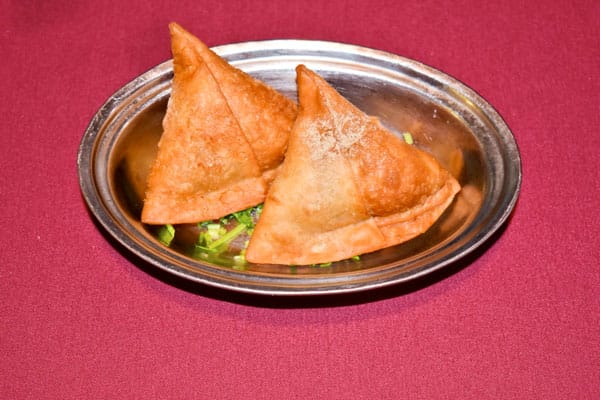 India's Kitchen daily lunch buffet is a great value at only $10.99 per person for all you can eat. Kids under 12 can enjoy the buffet for just $5.99 and kids under 6 for only $3.99. Serve yourself up some fresh basmati rice and top it off with a variety of buffet options. Chicken Tikka Masala is their most popular main course item. If you are there for dinner, the vegetable samosa is the fave starter as well as their freshly baked garlic naan.
I was there for the lunch buffet on a busy Sunday afternoon. The atmosphere of the restaurant is semi-casual family friendly with a plethora of Indian décor including a Taj Mahal mural at the front entrance, Middle Eastern paintings and sculptures, tasseled curtains and lantern-type light fixtures that provide mood lighting.
The fresh naan was really delicious; soft and flaky which I liked dipping in the sweet tamarind chutney. I could make a meal off of that alone! The beef meatballs were tender and scrumptious and I sampled several other items which were all very good and well-spiced. There are a number of main course dishes to choose from, including chicken curry and a number of gluten-free dishes. The restaurant also features a salad, condiment, fruit and dessert bar with options-a-plenty.


India's Kitchen recently added popular Nepali dumplings called "momos" and they can be stuffed with either chicken or vegetables. You can also try their oven baked kabobs if you prefer a barbecue-style meal. The restaurant seats 96 and can accommodate parties as large as 16 people. India's Kitchen does take reservations.
"We serve authentic Indian with a mix of modern Indian and fusion Indian with Chinese, Nepalese and Tibetan influences," Neupane continued. "We are the home of authentic and modern Indian cuisine."
If you're craving some curry, tamarind, garam masala or other Indian-spiced foods, give India's Kitchen a try. You won't leave hungry!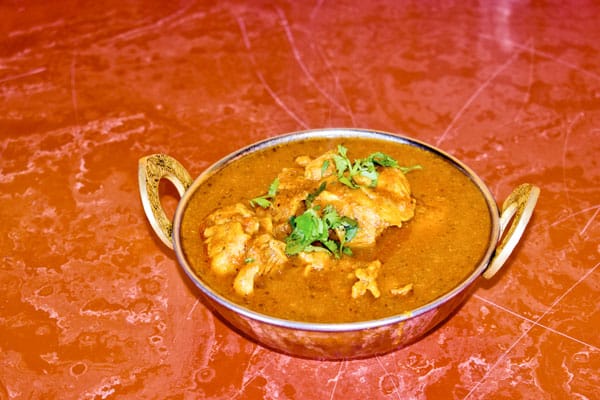 India's Kitchen
18701 East Mainstreet, Suite 2
Parker
720-851-6830
Lunch Buffet: Saturday and Sunday, 11:30 a.m. to 2:30 p.m.
Monday through Thursday, 11:00 a.m. to 2:30 p.m.
Dinner: Friday and Saturday, 2:30 p.m. – 9:30 p.m.
Sunday through Thursday, 2:30 p.m. to 9:00 p.m.
Each month the The Connection Food & Dining guide features a restaurant we think our readers will enjoy. Good Indian food is not always easy to find., but we filled up on the all-you-can-eat lunch buffet at India's Kitchen in Parker.
As always, our writer dines at a restaurant, unannounced, so that an unbiased experience can be shared with our readers. A restaurant cannot pay to be featured, and there is no charge to the restaurant once they have been selected. All restaurants that have been featured in The Connection are listed on our website. Visit www.castlepinesconnection.com to check out our selections and commentaries.