New Castle Pines business owner fulfills lifelong dream
January 1, 2015
/
/
Comments Off

on New Castle Pines business owner fulfills lifelong dream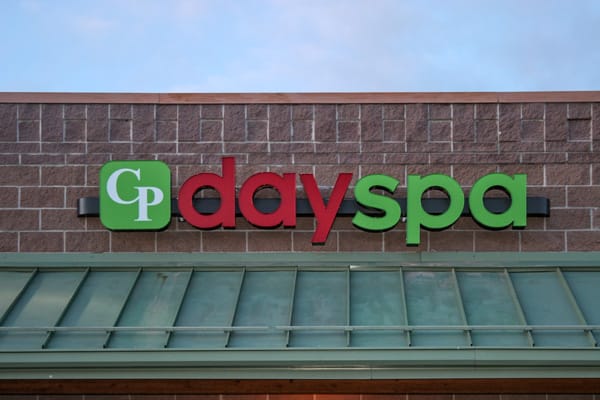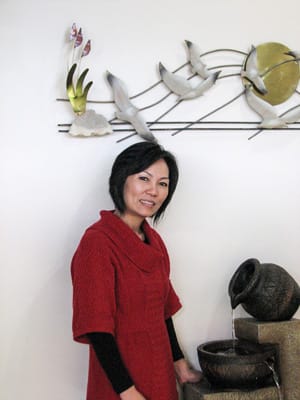 Tina Dang opened her new business, Castle Pines Day Spa in December, fulfilling a life-long dream.
Article and photo by Elizabeth Wood West
"Being an esthetician is my dream, my talent; it's what I love to do!" exclaimed Tina Dang, esthetician and owner of the new Castle Pines Day Spa.
Dang had three potential locations in mind as she considered where to open her day spa – Castle Pines, Lone Tree, or Highlands Ranch. After her first visit to Castle Pines, she fell in love with the area. She waited several months for just the right spot to become available and was finally able to open her new business a few doors down from Duke's Steakhouse in December.
"Castle Pines was my first choice and my new location turned out to be a perfect fit," said Dang.
Dang lives in Highland Ranch with her three sons, ages 16, 23, and 24. After being in the nail business for 22 years and the owner of six nail salons, Dang decided to pursue her dream of becoming an esthetician. Upon selling all six nail salons, Dang enrolled in a two-year associate degree program in esthetics. After graduation, she spent the next two years working at a medical office to gain experience as a professional esthetician.
Dang learned her hard work ethic and commitment to fulfill her dreams from her parents, who in 1979 gathered Dang and her eight siblings and fled war-torn Vietnam by boat. Her family was among tens of thousands of refugees known as "boat people" that landed in Hong Kong. Dang's family and other refugees were given the choice of settling in the United States, Canada, or Australia, but would have to wait until a sponsor from any of the countries would agree to help them with resettlement. Dang's father chose the United States and waited for about a year until a Baptist church in Dallas, Texas stepped forward and agreed to sponsor Dang's family. The family stayed in Dallas for a short time and eventually moved to Denver.
Dang provides all esthetic services herself, including skin care and facials, and has other specialists who provide massage therapy, waxing, tinting, eyelash extensions, permanent make-up, and nail care services.
Castle Pines Day Spa is located at 363 Village Square Lane, Unit 110, in Castle Pines. To learn more or to schedule a service, call Tina Dang at 303-736-8649. (See ad on previous page for 50% off any service).