New I-25 Frontage Road to Connect City of CPN with Lone Tree
January 1, 2008
/
/
Comments Off

on New I-25 Frontage Road to Connect City of CPN with Lone Tree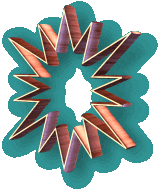 by Lisa Crockett
Construction on the new RidgeGate freeway interchange, on I-25 south of Lincoln Avenue, will soon add a new component to its construction schedule. A frontage road, intended to allow for additional emergency access and also to handle traffic overflow, is scheduled to begin sometime this summer.
The project is a joint venture involving input from The Colorado Department of Transportation (C-DOT) and the City of Lone Tree.
The frontage road will begin at the new RidgeGate exit (south of Lincoln Avenue) on the east side of I-25 and will terminate at Castle Pines Parkway. Lone Tree and Castle Pines North will be connected by the new frontage road.
In order to accommodate the new road, the Glendale Farm Dog Park (directly east of Surrey Ridge, across I-25) will be shifted to the east. The park will not close as a result of the construction.
In December, Douglas County, C-DOT and the City of Lone Tree hosted a meeting to take public comment on the project. Surrey Ridge residents turned out to the meeting in force to voice their frustration with the overflow traffic that uses their neighborhood as a cut-through when traffic bogs down on I-25. The Surrey Ridge exit will close when RidgeGate construction is finished, but many residents voiced requests that their exit be closed to thru traffic now.
"These are public roads we are discussing," said C-DOT's Scott McDaniel. "I know it's frustrating, but it's a temporary situation. This new frontage road is the solution to the problem."
Meanwhile, bridge construction at the RidgeGate interchange continues and brings with it a slower, 55 m.p.h speed limit, which will be in effect until the bridge is complete, sometime in fall of 2008.
Drivers should note that fines in construction zones tend to be steep – up to double the average fine for traffic violations in non-construction zones. Fines in the area can be as high as $300, depending on speeds.
"We expect delays to be minor; construction that requires closure of through lanes will happen in the overnight hours," said John Cotten, an engineer for the City of Lone Tree, who heads the project.
Those overnight construction hours begin at 11:00 p.m. and end at 5:30 a.m. Daytime closures of "auxiliary" lanes (the exit lane in this case) will happen intermittently throughout the project. Planners on the RidgeGate project is expect it to be completed in late 2008 or early 2009. To view a map of this and other Douglas County road projects, go to www.douglas.co.us, go to "Quick Links" on the left-hand side of the screen and click on "Road Projects." Click on "Existing and Proposed Roadway Network for North-Central Douglas County."