New Substation in Highlands Ranch
January 1, 2010
/
/
Comments Off

on New Substation in Highlands Ranch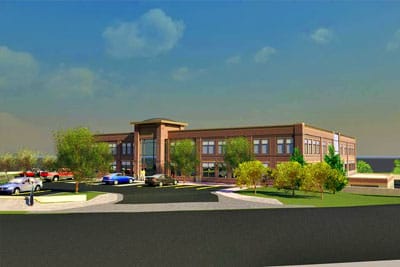 Submitted by Deputy Cocha Heyden
Public Information Officer
Douglas County Sheriff's Office

Douglas County Sheriff to Break Ground on New Substation in Highlands Ranch
Douglas County Sheriff David A. Weaver is very excited to break ground on the new Sheriff's Office Substation, which will bring many government services to the citizens of Highlands Ranch. The ceremony will be on Monday, January 25th at 12:30 pm. The site is located at southwest corner of Ridgeline Blvd and Highlands Ranch Pkwy, just east of the RTD lot.
A staffing and facility study done in 2006 showed that we could save hundreds of thousands of dollars every year in fuel and wear and tear on vehicles as well as provide more patrol officer time; by having deputies assigned to the northern corridor start their shift at a substation in the same area. Currently, almost 120,000 citizens live in our northwestern unincorporated districts, (districts 1, 2, 3, and 5), and approximately 2/3 of our calls for service are located there.
The current substation, which is located just west of I-25 on Lincoln Ave, was not built as a full service substation but was designed to house part of the Investigations Division, as well as provides a booking and briefing area in the northern end of the County for the Patrol Division. Since Lone Tree incorporated, it is now located within the city limits of Lone Tree and several miles east of the major population area of Highlands Ranch. Additionally, parking at that substation is insufficient for future growth of Patrol Services.
The new Highlands Ranch Substation will have more services available to the public such as fingerprinting, records releases, etc. It will also be home to the High Tech Crime and Special Investigations Units. This substation will provide a community room that can be used for meetings and presentations. This location will also serve as a back-up dispatch and computer center as well as an Emergency Operations Center in the event of a major incident.
As stated above the ground breaking will be in held on January 25th with an expected opening before the end of 2010. The cost of the new substation came in significantly lower than budgeted by approximately 30%, and is being paid for out of Justice Center Sales Tax revenues.
The ceremony will also be the unveiling of the street name in front of the substation, Zotos Dr., which is named in honor of for Douglas County Sheriff Steve Zotos.