RCHS girls swim team seeks to retain title
January 1, 2010
/
/
Comments Off

on RCHS girls swim team seeks to retain title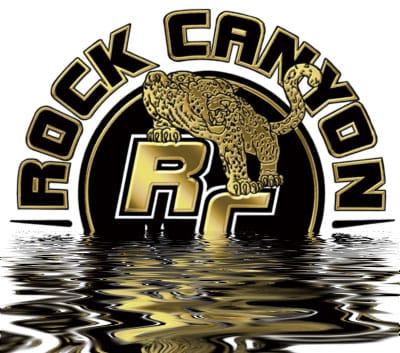 by Scott Lasher
In the movie "The Perfect Storm" starring George Clooney, the perfect storm that the movie references is capped by an unbelievable tidal wave that crashes down over the ship Clooney pilots.
For the Rock Canyon Girls Swim Team last year, their opponents were the ship and they were the tidal wave in the pool as a perfect collection of talent, ambition, and poise combined for a perfect storm that led to a state championship in February of 2008.
"Last year was really a golden year," head coach Ruthie Milberg said. "Everything you could hope for all came together at one time."
The girls team enters this season with a bulls eye on their back as the defending state champion.The season began with a meet against Regis High School on December 5 and runs through the State Championship meet on February 12-13, where the Jags will look to defend the aforementioned state title from last season.
"I think we have a pretty good shot at winning it again," Milberg said. "We swim all 5A schools until we get to state, which will be a challenge for us, but we have another great group of girls this year."
Despite the pre-season accolades and title defense, Milberg said there isn't any added pressure to succeed. "Last year, we scored more points than any other 4A school by a long shot, and so to have some closer competition this year will be more fun for everyone."
The turnover from the state championship team last season was significant, as five of the state qualifying swimmers for Rock Canyon are no longer with the team. "We have a lot of new girls this year and we know they are great swimmers," Milberg said. " We really want to reestablish a team first concept."
Juniors Madison Vanderpoel, Jessica Holley, and Kara Schweitzer will look to power the Jags into the tidal wave they were last season.
To learn more about athletics at RCHS, go to www1.dcsdk12.org/secondary/rchs/HTML/athletics/athletics.php.