Old school "house calls" come to the City of Castle Pines
March 1, 2015
/
/
Comments Off

on Old school "house calls" come to the City of Castle Pines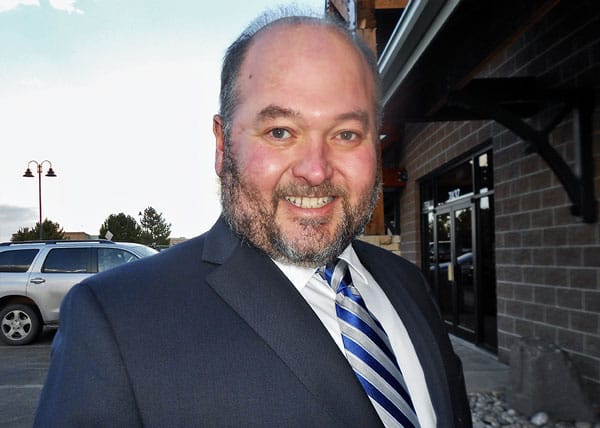 Dr. Malin Sadler is opening his new Castle Pines concierge family practice, For the Family Medical Care, this month.

By Elizabeth Wood West; photo courtesy of Malin Sadler
New Castle Pines resident Malin Sadler, M.D. is excited about bringing his concierge-style medical care to the community. Sadler's new family practice, For the Family Medical Care, located at 7437 Village Square Drive in Castle Pines, will open this month.

"I'm finally returning to my native Colorado after being absent for 20 years. I chose Castle Pines to achieve something I've wanted to do for some time, and that is to open my own unique medical practice. Castle Pines is a great little city! There is everything you could need here. Castle Pines is clean, quiet, but certainly not a sleepy town," said Sadler.
Sadler was born in Denver and grew up in Wheat Ridge and Lakewood. He attended medical school at the University of Colorado's School of Medicine and completed his residency in family medicine at Eglin Air Force Base near Ft. Walton Beach, Florida. He served another three years with the Air Force as a doctor at Eielson Air Force Base near Fairbanks, Alaska. Sadler and his wife (who has a bachelor's degree in nursing) spent the next fifteen years living and practicing medicine in outlying and rural areas.
Sadler enjoys treating patients of all ages and is particularly sensitive to the needs of his elderly patients. Sadler explained, "For many of the elderly, this go-go-go techno world is running them over like a train. They are at particular risk to go home after a doctor's visit, not knowing what the plan is, especially if they have two or more medical conditions. My patients will go home with a clearly-written plan of care. I will also offer old-fashioned house calls – something that my mature patients may appreciate, but also the parent who is at home with a house full of sick kids. I can come to you!"
Sadler's goal is to provide holistic, personal, customized medical care by spending more time educating his patients about their health. "In a traditional medical office, it is very challenging to give patients the time that is needed. These types of clinics have very high overhead and slim profit margins. The only way to keep the doors open is by seeing more patients to overcome the expenses. The overarching goal in my new practice is to slow down that frenzied pace and get to know and understand my patients, their concerns, and to cater my care to their needs," explained Sadler.
For more information, call For the Family Medical Care at 720-695-4852.