May 1, 2018
/
/
Comments Off

on One-of-a-kind creativity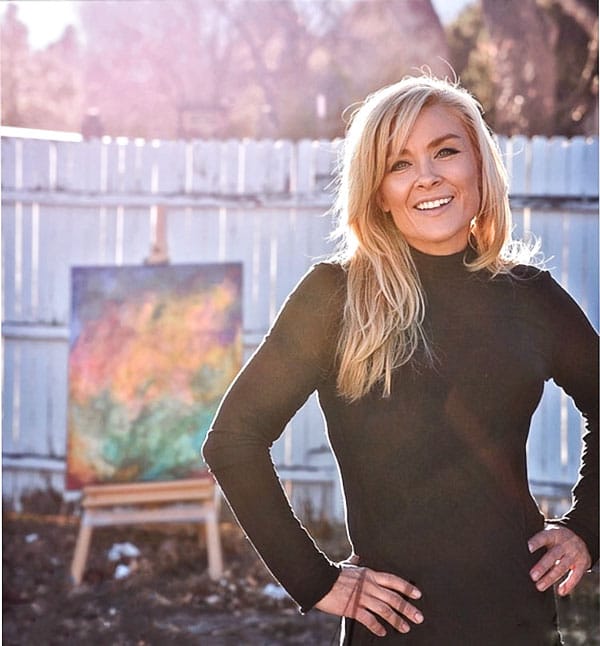 Sarah Gonzalez sees no limits. "There's no limits to where you can go, what you can do."

By Susan Helton; photos courtesy of Sarah Gonzalez
Castle Pines resident Sarah Gonzalez, better known as Sarah G., has had the passion to create since childhood. As a five-year-old, after listening to adults complain about their jobs at a family reunion, she decided that she would do what she loved for a living. In junior high, she even practiced how she wanted to sign the back of her paintings, and that signature is the one she still uses today.
Gonzalez studied Studio Art at Indiana Wesleyan University and has been a full-time visual artist for more than six years. She has participated in the Castle Rock Art Fest for several years, one of her best shows, as well as art shows in Beaver Creek, Estes Park, and Breckenridge. "I love doing shows; that's one stream of things that I do," Gonzalez said. Gonzalez displays her work in The Evergreen Gallery in Evergreen and in Gallery 132 in Monument, and soon in Rose Wild & Jane in Castle Rock. She also offers classes and in-home painting parties.
Another stream of creativity for Gonzalez is her custom artwork. "Honestly, one of my favorite things to do," Gonzalez said. She delights in meeting with people, collaborating and building a relationship to create one-of-a-kind custom pieces to realize their vision for their space.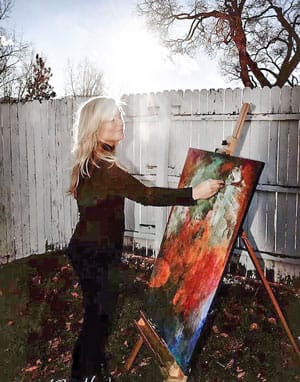 "I love being outdoors. I see myself doing a lot more plain-air painting outdoors. I see myself going to different locations in the world and doing a series of paintings of different areas," said Gonzalez.
Always experimenting with different materials and new ways to create things, Gonzalez has invented a couple of different techniques. One is the technique she calls "canvas glow," a canvas-based material she runs through eight different processes. It looks like leather and metal but uses neither of those materials. Gonzalez uses it for her three-dimensional dream trees.
"I'm thankful to be where I'm at. I've not 'arrived' by any means, just scratching the surface and getting to the next level," Gonzalez said. The journey has had its challenges, including doubters who questioned her career choice. "I've been knocked down a lot of times, but that's the biggest thing: getting back up again. Don't give up. Don't be limited by what people say you should do," Gonzalez said. Gonzalez shares this message through her inspirational songs and hopes to soon share her journey through inspirational and motivational talks.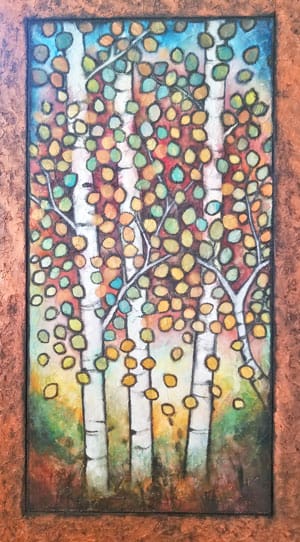 "I've always loved trees; there's so much symbolism in trees. And I thought, I'll just become known for my trees. And that really is my signature thing," Gonzalez said.
Gonzalez has plans to take her creativity in new directions. She has a new style of artwork that she is excited about: a tapestry piece. She previously created hand-painted cuffs and other jewelry and fashion items, and plans to do so again, with improvements. She has songs to record and talks to put together. "I like to do a variety of things. That's what keeps the passion. I keep stretching myself and coming up with new ideas," Gonzalez said.
For more information about Gonzalez, her art, music and classes, visit www.SarahgArtist.com, www.facebook.com/SarahgArtist and www.instagram.com/sarahgartist.