Philanthropic theater performance offers insight into aging
October 1, 2016
/
/
Comments Off

on Philanthropic theater performance offers insight into aging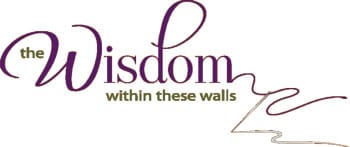 By Patte Smith
Wisdom Within These Walls, an education and entertainment organization whose mission is to inspire cultural re-consideration of the question of wisdom and the vitality and strength that accompanies aging and seniors, will present "Wisdom Matters." This very special readers' theater production, based on interviews conducted with seniors in the local area, has been beautifully written and offers many touching, inspiring and humorous stories. The performance illustrates what a person learns from 70, 80, and 90+ years of living and is a celebration to honor those whose wisdom has made a difference in our lives.
"The purpose of this presentation is to create a forum for the living voice of wisdom in our communities. Wisdom is available to us all, but we must develop our capacity for it," stated Executive Producer Anne McGhee Stinson.
The afternoon's program will be held at the Lone Tree Arts Center on October 21 from 1 p.m. to 4 p.m. The event will benefit the Wish of a Lifetime Foundation, an organization that aims to create a positive change in the way society views and values aging, and also makes wishes of seniors come true.

The program will be performed by seniors and ill include live music from the Castle Rock Orchestra and a presentation by Wish of a Lifetime. Tickets are $37.50 and special group pricing is available. Tickets can be purchased by visiting lonetreeartscenter.org. For more information about the Wish of a Lifetime Foundation, visit www.wishofalifetime.org.