Rock Canyon boys lacrosse makes philanthropy a priority
May 1, 2019
/
/
Comments Off

on Rock Canyon boys lacrosse makes philanthropy a priority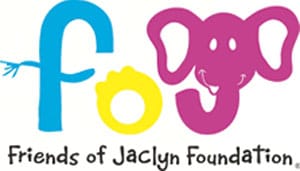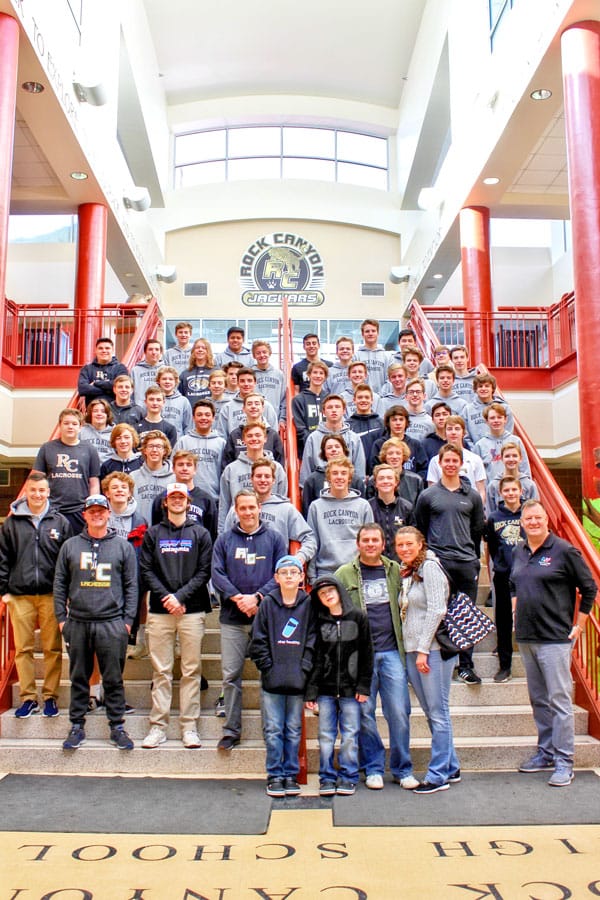 Toby, his brother Evan and their parents stand at the bottom of the main stairs of RCHS with the lacrosse team and their coaches. Toby and Evan were adopted by the team through the Friends of Jaclyn Foundation.
By Jana Seal, RCHS intern writer; photo courtesy of John Gallant
For the Rock Canyon High School (RCHS) boys varsity lacrosse team, being a team goes beyond just playing together; it means using their collective resources to give back to the community. The team makes philanthropy a priority and has historically been involved with charities such as the City Lax 5K run benefiting Denver City Lacrosse, the Warren Village Holiday Shop benefiting families around Christmas time, and Friends of Jaclyn Foundation benefiting children with illnesses.
For coach John Gallant, being part of the team is more than contributing on the field. Creating well-rounded players is a prominent focus in building a strong team.
"I think it is very important that our young men have opportunities to interact with our community outside of the lacrosse field," Gallant said. "We strive to develop men of integrity, character, and humility. Any opportunity to have a positive impact on another person's life is an experience that can have lifelong effects."
Most recently, the team has supported the Friends of Jaclyn Foundation (FOJ), which connects children with childhood cancers and pediatric brain tumors and their siblings with sports organizations and clubs in the community. After the FOJ Foundation reached out to the team, they decided to "adopt" a child who has been battling cancer for most of his life.
This child, 12-year-old Toby, along with his brother Evan (8), was inducted into the team January 12, signing letters of intent presented by Denis Murphy, the founder of FOJ.
"We had all three lacrosse teams there, varsity, junior varsity and level 3, and the players got to meet the boys. Toby and Evan's parents were also in attendance," team parent and philanthropy coordinator Betsy Riner said. "Toby and Evan are now on our roster and you may see them on the sidelines at our games or practices."
Upon joining the team, Toby and Evan connected with the players through video games and text conversations. Since then, many team members have been impacted by their presence on the team.
"Toby is a great kid. I have met Toby once when we adopted him to our team. He is a very nice kid who enjoys playing Fortnite. I try to text him and catch up with him pretty often. It makes me feel blessed about how lucky I am to be able to be part of a team and play a sport in which I love to play. Bringing Toby onto the team gives us something else to be proud of and helps our team become less selfish players as a whole," team member Kyle Riner said.