RTD and Lyft seal public/private partnership
April 1, 2019
/
/
Comments Off

on RTD and Lyft seal public/private partnership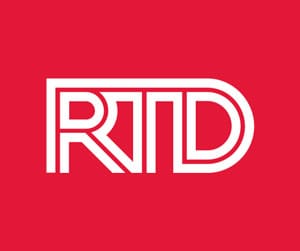 By Bryan Goodland
As the south metro population continues to swell, transportation has become a more pressing issue, and Denver is the latest city to get on board with a public/private partnership to combat the problem. To that end, the Regional Transportation District (RTD) has expanded its partnership with on-demand transportation company Lyft.
Lyft is a ride sharing service much like its rival, Uber. The basic concept is that riders are matched with drivers via the Lyft phone app. Then the service works much like a taxi, but the driver could very well be your next-door neighbor.
Part of the reason RTD is collaborating with Lyft is that not all potential RTD riders live near a light rail station. The closest one for Castle Pines residents is the Lincoln Station located at 10203 Station Way in the City of Lone Tree. Residents of the 80108 ZIP code are considered "out of boundary" for RTD and are therefore required to pay to park at Lincoln Station, so hiring an on-demand transportation service to get to the light rail may be a viable option. It may also be a safer option for those late nights returning home after celebrating a sporting or recreational event downtown – go Rockies!
In the industry, this issue (not being close to a station) is called the first/last mile. RTD has tried to solve this challenge in the past by making carrying a bike on buses and light rails more convenient. Referred to as the Bike-n-Ride program, bikes can be secured on the light rail, and buses have bike racks as well.
To help address this first/last mile dilemma, RTD and Lyft announced a new feature in the Lyft app called Nearby Transit. The feature shows riders where the nearest public transportation is located, along with routes and schedules, all inside of the app itself. Lyft scooters and shared rides are also visible, so riders have a variety of options.
Nearby Transit is already being successfully used in major metropolitan areas including Boston, Chicago, Los Angeles, Santa Monica, Seattle and Washington DC.
The free Lyft app is available in the app store for Apple users and on Google Play for all Android devices. For more information on RTD, visit www.rtd-denver.com or call 303-299-6000.