Sixth annual Turweston Lane chili cook-off
November 1, 2015
/
/
Comments Off

on Sixth annual Turweston Lane chili cook-off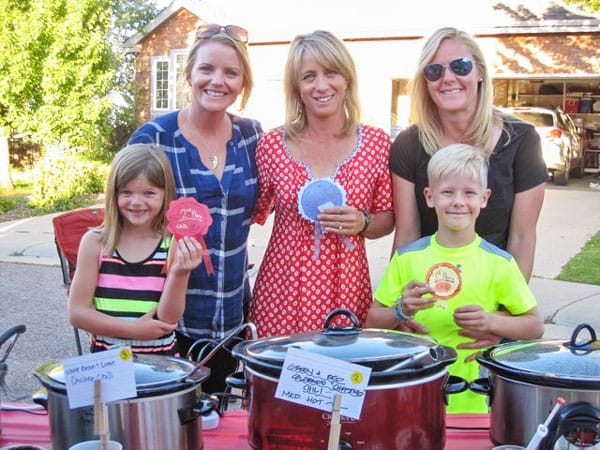 Best Chili

By Elean Gersack; photos courtesy of Laurie Jacobs
Neighbors on Turweston Lane in HOA2 gathered on September 20 for the 6th annual chili cook-off. Keeping true to tradition, "best of" prizes were awarded for the tastiest grub. Thanks to a few of the younger Turweston Lane residents, Syndey, Samantha and Emma Kate, for creating the winning ribbons and for organizing the voting process. Congratulations to all of the winners!
Chili: First place: Sally Wagner – green and red Colorado chili; second place: Squires family -Texas awesome chili; third place: Schoenbeck family – turkey Cincinnati chili. Sides and Appetizers: First place: Chris Clark – stuffed green chilies; second place: Lisa Benko – arugula salad w/ honey vinaigrette; third place: Sadler family – honey cornbread. Desserts: First place: Victoria Schoenbeck – lemon tarts; second place: Hannah Ware – peanut butter bars; third place: Cooke family – big brownie cookie.
First place chili winner Sally Wagner "dished"on the evolution of her recipe (posted left): "After moving to Denver, a neighbor of mine dropped off a bag full of roasted hatch green chilies that you can get in the fall from several roadside roasters. Not having a clue of what to do with them, I delved into a whole new world of Mexican cooking. This recipe slowly evolved over years of distilling ideas from many of my culinary friends." Please enjoy.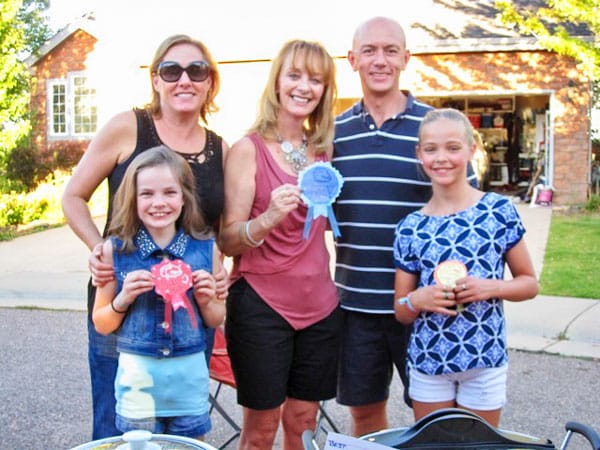 Best Side Dish/Appetizer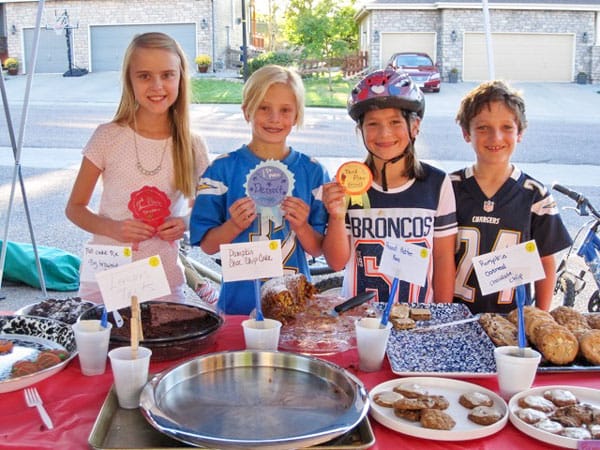 Best Dessert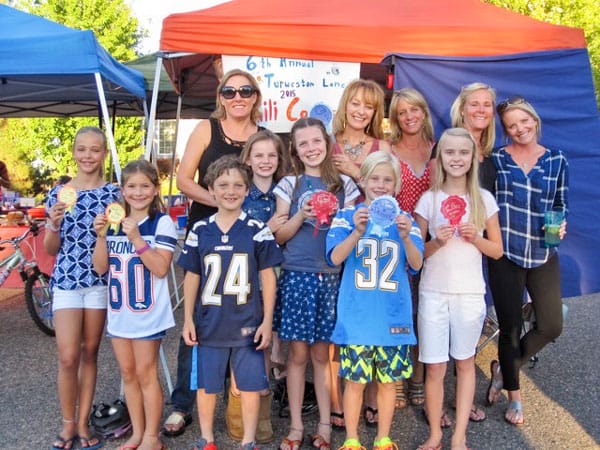 Best Neighbors!